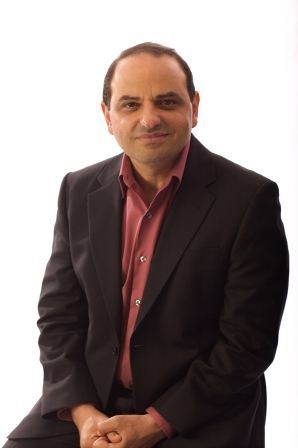 J.John is a popular Christian speaker with an appeal that transcends gender, age, race, culture and occupation.
Since becoming a Christian in 1975, J.John has travelled all over the world to share his faith with others.
Often described as humorous, passionate and dynamic, J.John has authored over 50 books on subjects ranging from the Ten Commandments to marriage and happiness.
1. Where does your name come from?
If you translate my Greek name into English, the nearest equivalent would be 'John John', but I am never called that. So, I'm J. John.
2. Did you feel called to be an evangelist early on in your faith journey?
I came to faith and I started telling people about Jesus and then someone said, 'oh you're an evangelist' and then someone else said 'oh you're an evangelist' and I said, 'what's an evangelist?' And they said 'oh someone who tells others about Jesus' and I said 'oh, ok'. I just assumed everyone would tell people.
3. What is your perception of Christianity in the UK right now?
I've been doing this now for 32 years as basically a Christian communicator. Training the church and communicating the message of Christianity to the un-churched. People now are more receptive, than I've ever known them. I think there is a great receptivity, people are spiritual. They may not be Christian, but there is a spirituality. It's a bit of a pick and mix, a bit of this, a bit of that... so a lot of distorted confusion. But they are receptive. So, I think for us as the church, this is a significant season for us to be engaging with people who don't know the Lord.
4. Why are you so passionate about good communication?
So many people's understanding of Christianity is a misunderstanding. So that's why we've got to put the record straight. You know, this is who Jesus is. That is why a lot of the books I write are about Jesus. You know, this is who he is, this is what we believe and this is why we believe it. We are believing in something that we believe is real, it's rational, its relevant. And it changes your life.
5. What's the biggest challenge the church faces right now?
I think the biggest challenge is for the church to cling on to a timeless message but become much more contemporary. That's probably the hardest. I think over the years there has always been resistance to change and, many people are into the status quo and status quo is Latin for 'the mess we're in'.
6. You've talked before about good and God ideas. What do you mean by this?
I think we're bombarded all the time with good ideas, but now, looking back I think, 'I'm not interested in good ideas, I'm only interested in God ideas'. Because if you pursue good ideas, God is not in it. I think also sometimes we think it's all up to us, but actually it's not all up to us. We've all got a part to play, but God has got a part to play.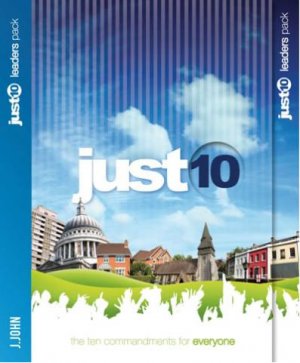 7. What is Just 10 and how did it start?
In 1999 I really felt the Lord said to me 'preach the ten commandments.' I came to faith in 1975 and in 1999, I had never heard a sermon on the ten commandments. So, I wrote them, I prepared them and I rang up my minister. I said listen, I've got an idea, I think it's a God idea rather than a good idea, can I preach them?
I decided to do them in reverse order, so ten is coveting and I called it: 'How to find true contentment'. Lying is number nine and I called it: 'How to hold to the truth.' Eight is stealing and I called it: 'How to prosper with a clear conscience. I get to eight and I'm preaching and I get an idea.
I said: 'You've got a week, return your stolen goods. We will have amnesty dustbins here next week and you can bring your stolen goods, put them in there and then we will distribute all the value of everything to hospitals, hospices and homeless shelters.' I've done this now 32 times. Over half a million pounds has been put into the dust bins. Jewellery, computers, library books, hotel bath robes, you name it.'
So far in a live context, 750,000 people have attended the meetings and a million pounds has been given away. So then I thought, right ok, what can I do?
I thought, why don't we create a children's curriculum? Why don't we create a home groups study? Why don't I put my scripts in here and get churches to do it? So, a minister can download my scripts and re write them, preach them and so far 579 churches have done this.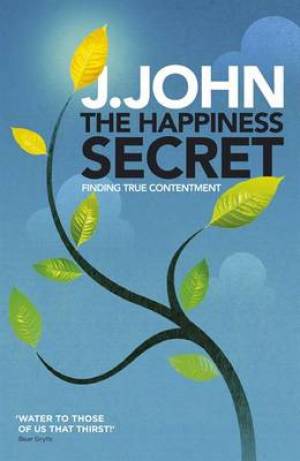 8. What is the Happiness Secret about?
The Beatitudes mark out the road to a happy state of mind and existence. We consider each of the Beatitudes in turn. In each case we focus on the characteristic that Jesus considers blessed, the nature of the blessing promised and finally the relevance for us today. Through these eight short statements, Jesus promises us that if we seek to be blessed, and to be a blessing, we will know deeper happiness and satisfaction than anything else this life can offer us.
9. What's the best Christian book you have ever read?
That is very difficult to answer as I have read hundreds of books since following Christ in 1975 and it depends where you are in life's journey as to the impact of a book on your life. Books that stand out for me are Imitation of Christ by Thomas à Kempis, Pilgrim's Progress by John Bunyan and Celebration of Discipline by Richard Foster.
10. What has God been teaching you recently?
To 'fix my eyes on Jesus the author and perfector of my faith' to 'lean on Him' and pray more and talk less!
February 17th, 2012 - Posted & Written by Sam Hailes