What's the best Bible for a new believer? As you might expect the answer depends on who you are as a new believer.
Find the right Bible to illuminate scripture
by almoko
Let's assume you're an adult new believer with average to good reading skills, a desire to know more about your new found faith and the Bible, but have no church Bible reading background.
Well, if this is you, you might want a Bible that reads as easily as any other book you've read. One that uses the modern English language you speak everyday, doesn't use old fashioned words and phrases and isn't cut up into numbered verses that get in the way of the books flow.
If this is you and this is the Bible you want, then maybe The Message is for you. Bibles like The Message are known as 'paraphrases'. They take the old fashioned Bible language that can put new readers off, and make it flow and move in the way people today talk to each other.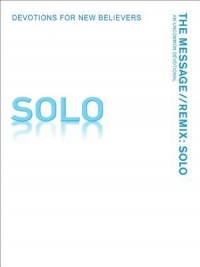 To keep you in touch with other Bible readers, the Message New Believers Edition has the verse and chapter numbers lightly written in without breaking up its easy readability. And if you want something extra for getting to know the Bible, add a copy of The Message SOLO: an affordable daily Bible reading help for new believers.
If you're already familiar with the Bible, and not put off by verses and chapter numbers, but still want a modern English version that's easy to read and understand, here's a choice of two:
The New International Version Bible (NIV) is probably the most popular church Bible. It has a reputation for accuracy, but is a bit more formal a read than The Message, though is the Bible of choice for the Alpha new believer discipling course.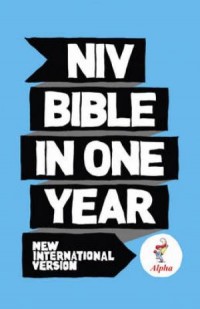 There're a number of editions available, but as a new and enthusiastic Bible reader, you might want the Alpha One Year Bible; which helps you through the whole Bible in 365 manageable readings.
With a similar reputation for accuracy, but a livelier reading style, you might want to look at the New Living Translation Bible (NLT). This Bible has a youthful feel with special editions for students and young people. There's are New Believers's editions and a One Year New Believers Bible, both attractively available in hard and paper covers.
For new believers more familiar with the Bible, or with a preference for a more traditional read, Greg Laurie's Start! Bible might be the one for you. Newly published the Start! Bible is based on the New King James Bible (NKJV). That means it has the recognisable sound and poetics of a 'traditional' Bible, but replaces old fashioned words like 'thee and thou' with modern, understandable words like 'you and yours'.
Start! includes a lot of help useful to new believers, such as articles and devotions on subjects including prayer, Bible study, church involvement, sharing your faith, and discovering God's will.
Continue the search for the right Bible for a new believer in the Bible Category, where you can use the Filter Bar on the right hand side of the screen to select your desired translation, key features, colour, age group, binding, price and even font size.
If you have any suggestions, please comment below and turn this article into a conversation about which Bible we should present to our new believers.
May 17th, 2013 - Posted & Written by Les Ellison