Eden's Q&A Forum
The Eden community is here to help! Questions and answers from those that know best, our customers.
Latest Questions
(showing 1-5)
Earn extra GreenPoints by answering questions posted in the last four hours or questions that haven't received any responses yet. If your response gets three thumbs up or marked as helpful by the poster you receive a bonus of +3 GreenPoints!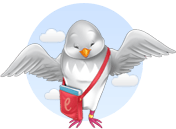 Welcome friends!
Got a question about an item we sell? Or, a general question about Christianity? In our Q&A Forum you can post a question or help someone else else with your answer or insight.
Top Users
Les Ellison4327
7 questions
675 answers
Nia Wright3248
5 questions
749 answers
Neil Saminaden697
169 answers
Fiona Grant432
9 questions
565 answers
Jo Pountney228
152 answers