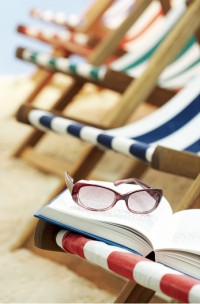 Hands up, who's ready for summer?
Long balmy evenings. Flipflops and sunglasses. Picnics on the beach. There's so much to look forward to in the months ahead.
Summer is especially exciting if you're a Christian bookseller. Throw on a straw hat and fi re up the barbeque because summer is when people have time to read.
In this trade, we're all about supplying resources so that people can hear the gospel. We don't just want customers to buy books; we want them to read books and be transformed.
And for many of us, the summer could be the only time we'll sit down with a book all year. Reading often gets squeezed out of our day-today lives, but the summer offers us a break from hectic schedules. As we take holidays and enjoy the warmer weather, it's a wonderful opportunity to read, refl ect and maybe even reassess our priorities. Imagine the fruit that could grow fromthe books we read this summer.
The question is, which books should we choose? Holidays never seem long enough, so we need to invest this precious reading time wisely. Which
titles offer real growth and encouragement that will stay with us for the rest of the year? To inspire your recommendations to customers this summer, I've taken on the role of Holiday Reading Personal Shopper. Whether it's for a city break or a fortnight of sunbathing, I hope you'll find a reading list to suit every summer holiday.
A weekend in Paris
You'll be spending most of your weekend seeingthe sights, sampling the cheese and discoveringjust how little you can remember of GCSE French. You won't have much time for reading, but you could fit in a few chapters with your croissant in the morning and a few more on the flight home. What you need is a book packed with pithy wisdom that will also fit into your hand luggage.
For your reading list, Ihighly recommend You Can Really Grow. This book left me full of hope and eager to love Jesus more. John Hindley (author of Serving without Sinking) is our friendly guide to the biblical doctrine of 'sanctification': Christians becoming like Christ. The short chapters are full of wit and warmth, and as the pages flicked past at high speed, I was deeply encouraged by the exciting truth that God promises to transform His people. In the mess and muddle of ordinary life, we can become more like Jesus because God is committed to helping us grow.
For another short read, you could try True Friendship by Vaughan Roberts. This is an excellent little book on an important topic we rarely discuss. Roberts takes us through the theme of friendship in the Bible and suggests practical ways we can apply this teaching to our relationships.
Another great choice for a short, punchy read would be Timothy Keller's The Prodigal God. The parable of the Prodigal Son has become so familiar that we often miss the point of the story. Keller shows us that the challenge in this striking parable is for the older brother too.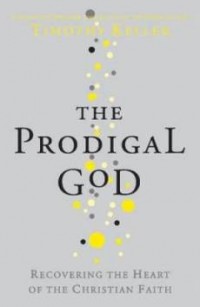 A week's staycation
Perhaps you're planning to spend a week off at home. Day trips, film nights and cleaning the oven are all on the agenda, but you'll also have a few lazy mornings to indulge in a spot of reading.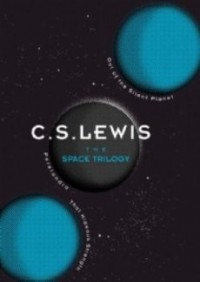 Who needs an exotic holiday when you have a ready supply of novels? Book yourself in for a fi ctional vacation and save on the air fares. You can take a trip to another galaxy with C. S. Lewis's Space Trilogy, loved by generations of fantasy and sci-fi fans.
Or why not pack your imaginary bags for the Cumbrian village of Goswell with The Lost Garden. In this sequel to The Vicar's Wife, Katherine Swartz interweaves the past and the present in a gentle story of loss and friendship. A mysterious garden holds the secrets to a romance forged at the close of the First World War. In the wake of their own family tragedy, half-sisters Marin and Rebecca set out to uncover the truth.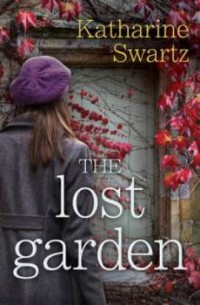 If there are restless kids cooped up in your house for the week, you might feel like sending them through the wardrobe to Narnia. With seven books in the series of The Chronicles of Narnia, Aslan and the Pevensies should keep your young readers quiet for several rainy days…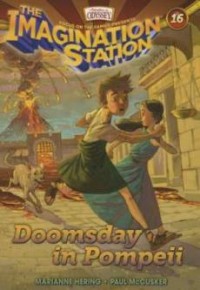 For beginner readers, you could try the latest in the Adventures in Odyssey series. Doomsday in Pompeii is a time travel story for children aged seven to nine, with pictures and plenty of drama. When the Imagination Station crash lands in Pompeii, Patrick meets Christian teacher Valen who wants to tell everyone about Jesus. Patrick realizes Mount Vesuvius is about to erupt. Can he and Valen save the people of Pompeii in time?
If this is your frst break in a while, Kevin DeYoung's Crazy Busy might be just what you need. In this short, realistic book, DeYoung identifies the problems of 'busyness' and offers a biblical perspective on hectic modern life. Step back from your daily routine and discover a 'theology of washing the dishes' in Tim Chester's The Everyday Gospel. Chester shows us how the gospel revolutionizes all aspects of life, however mundane.
When things get really busy, regular Bible reading often falls by the wayside. The summer might be the perfect opportunity to get back into the habit
of reading God's Word with daily study notes. There are some great resources out there, such as Explore (July- September edition) or the Undated Bible Readings series, including Esther: Silent but Sovereign and Acts: To the end of the earth.
You could also pick up a few Bible handling skills from a helpful little book called Dig Deeper. Writers Sach and Beynon are passionate about people reading and understanding the Bible for themselves. In Dig Deeper they introduce simple tools to get to the heart of what a Bible passage is saying. Watching out for linking words, imagining the soundtrack and comparing translations are just some of the tools in the Dig Deeper kit. This is a very practical book, with plenty of personal anecdotes and examples thrown in.
Two weeks in the Seychelles
You're off to warmer climes, with no intention of returning until thoroughly bronzed. Palm trees? Check. Golden beach? Check. Piña colada? Yes please.
While you're there, The Things of Earth might be a relevant choice for some fascinating holiday theology. There are so many good things in this world (like holidays in the sun) but how should we enjoy them as Christians? Joe Rigney takes us through the Bible, showing us how we can steer clear of idolatry and worldliness while still enjoying God's marvellous creation. Theologians can be dry and wordy, but in The Things of Earth, Rigney is full of the joys of takeaway pizza and football games, old friends and beach walks, and most of all, Jesus.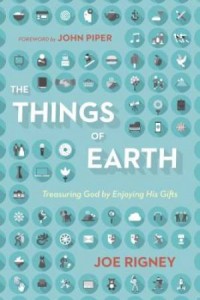 For drama and suspense, pack some incredible true stories of faith amidst darkness and danger. Autobiographies make perfect beach reading and there are some real page-turners. Captive in Iran by Maryam Rostampour and Marziyeh Amirizadeh and The Hiding Place by Corrie ten Boom both tell gripping stories of women who trusted God in the face of persecution and suffering. In Son of Hamas we meet Mosab Hassan Yousef, son of a Palestinian Islamic militant, who hears the gospel and turns to Christ.
A long summer break might also be a chance to tackle the Christian classics you've always meant to read. Knowing God by J. I. Packer takes a bit of getting into but it is defi nitely worth persevering. Packer's wonderful summary of God's almighty character reminds us that our greatest privilege is to know Him.
The Pilgrim's Progress is another title on many people's reading lists. As you soak up the sunshine, follow Christian on his journey to the Celestial City. Written over three hundred years ago, this allegorical tale of a believer's life still rings true and has been a source of comfort and encouragement for thousands.
I don't know about you, but I can't wait for the summer. Isn't it amazing to think of God at work through thousands of books read over the next few months?
As we switch on the 'out of office' auto-reply, we can expect to return to the swivel chair with fresh joy in the gospel.
As we pack the sunscreen (and the cagoule, just in case), we can look forward to knowing Jesus better when we come home. As we help a customer find the perfect book for her holiday, we can pray that God will use it to encourage her for years to come. What could possibly be more exciting?
Sarah Williams is the Trade Marketing Coordinator at CLC Wholesale
June 4th, 2015 - Posted & Written by Together Magazine