We now have more than 35 titles in our highly collectable Trailblazers series. These are exciting biographies for tweens to teens. In the books you will find timelines, thinking further sections and life summaries. Be inspired by these super role models to follow!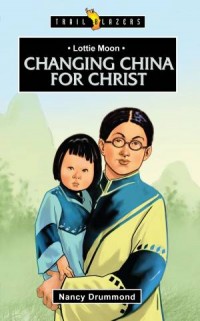 Changing China for Christ - Nancy Drummond

Lottie Moon was a dark eyed, raven haired mischief at school. She lived through the American civil war, taught at school and finally went to China as a missionary to share the good news of Jesus Christ with thousands of people. This is her story.
Frances Ridley Havergal
The Girl Who Loved Mountains- Lucille Travis
Frances loved to climb trees, enjoy the countryside and to run about with her spaniel. She became a hymn writer and singer, longing to Saviour.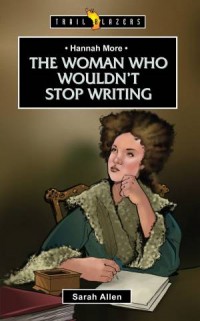 Hannah More
Humanity in the Presence of God- Sarah Allen
Hannah More is best known today for her penmanship but also for her defence of women's rights, education and freedoms.She stands, as a woman in her own right, beside the names of William Wilberforce and John Newton as a supporter the anti-slavery movement
Martyn Lloyd-Jones
From Wales to Westminster - Christopher Catherwood
Christopher Catherwood tells you about the amazing life of his grandfather, Martyn Lloyd-Jones, who trained as a doctor when he was just sixteen years old. Talented and successful, he was destined become the Queen's Surgeon.

An Adventure Begins - Catherine MacKenzie

Hudson Taylor was a sickly child. He was often ill and had very poor eyesight. But God chose him to evangelise the Chinese. So at the age of 21 Hudson Taylor left the United Kingdom to sail half way round the world to China.
Patricia St. John
The Story Behind the Stories - Irene Howat

Patricia St John's life is a story in itself but she grew up to become one of the world's best loved children.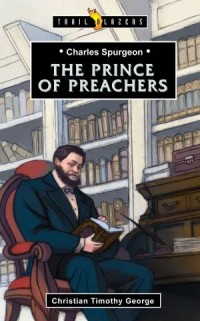 Charles Spurgeon
Prince of Preachers - Christian George

Charles Spurgeon was a simple country lad who went on to become one of the best known preachers in London, Europe and the world.Charles spoke words that touched the hearts of rich and poor alike.
July 17th, 2015 - Posted & Written by Together Magazine