Check out the latest review of The Shack, fresh from Andrew Maclean at The Christian Film Review
The Shack is the highly anticipated, big screen interpretation of the best selling book of the same name. Protagonist 'Mack' played by Sam Worthington goes through the horror of losing his youngest daughter during a camping trip. She disappears and her body is never found. Just a bloodied dress in a shack high in the woods.
The family is torn apart in the aftermath of this tragedy and Mack pushed yet further from an already distant God he seems to barely believe in.
Some time later Mack is called back to 'The Shack' via a mysterious letter which appears in his letterbox.
What follows is a fantastical journey of a man finding his way out of the smothering depths of sorrow and into the bosom of God.
By Christian film standards this was a high budget film at $20 million. This money is apparent from the wonderful cast to the captivating visual effects. The script treads a delicate line between the horror of child abduction and murder and any temptation towards saccharine sweet Christian answers to such horrors. Just as you think the film is going to be cutsie it swerves back into authenticity.
Academy award winner Octavia Spencer plays 'Papa' (God) with a genuine kindness and affection. Jesus (Avraham Aviv Alush) is open and funny and a friend while Sam Worthington's Mack is honest and broken.
The film feels like a Christian weekend away. You meet friends, grow close and feel changed by the process in a really short time. The film addresses hard hitting subjects and asks how we can forgive the unforgivable. It asks the audience to look where they need to forgive and pulls their heart strings enough to make them cry but not enough to make them shrug with cynicism.
Some will struggle with the theology but the message of God's unreserved love and forgiveness will reach down into the depths of the audience. The pre-screening audience wept throughout.
I honestly feel this is the best Christian film since The Passion of The Christ.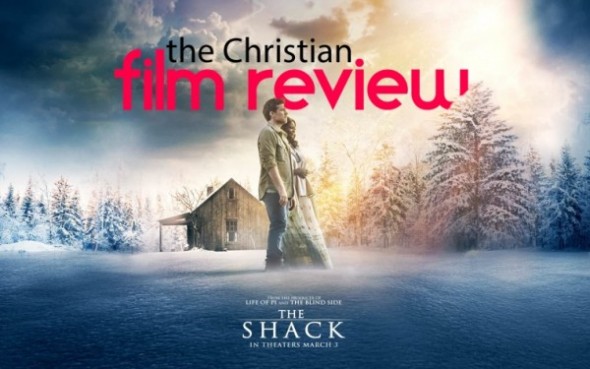 About the Author: Andrew Maclean is a producer and director running First Last Film ( www.firstlastfilm.com ), a corporate video production company in Hammersmith where he lives with wife Holly. Prior to founding First Last Film Andrew was Creative Director for the UK Christian Film Festival and Head of Video for Holy Trinity Brompton.
The Shack is avaliable to pre-order on DVD now.
July 21st, 2017 - Posted & Written by The Editor