My final year placement at university was teaching sex and relationships education to high school students. It was such a great placement. A real mix of comedy moments, unexpected questions and harrowing stories. It was also during the year that I met Rachel Gardner.
Rachel is warm and friendly, from the minute you meet her. As relationship lead for national youth work charity, Youthscape, she is also fiercely passionate about women and girls finding their voice and confidence in a confusing world.
She tours the country speaking at New Wine, Spring Harvest and more on topics surrounding love, relationships, dating and identity. Her previous books, Cherished and Beloved encouraged young girls to find their confidence in who they are and discover the peace that comes from finding an identity in Christ.
In an age of #MeToo and #TimesUp, women supporting other women could not be more prevalent, not just for teen girls but for all women.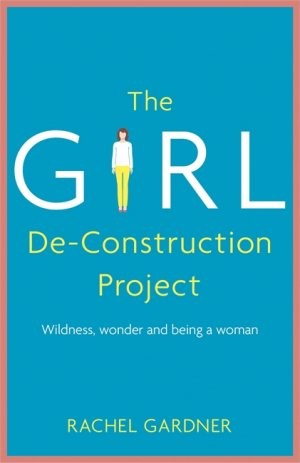 Her newest title, The Girl De-Construction Project, takes a sledgehammer to the two-dimensional ideas that pop up in the church and the wider world around being young and being female.It asks the question, If Jesus is good news for women in every culture and every time, what does that good news look like for women today?
Speaking to women with kindness, truth, and ok… some sass! This books is for Christian women of all ages, confident or questioning gender norms, who want to experience their femininity as as powerful identity that they can define and redefine as they grow as disciples.
Part memoir, part manifesto, The Girl De-Construction Project is filled with personal stories, Biblical insight and wisdom for living life full, free and fierce.
It's a rousing call to wildness and wonder. So pick up a copy for yourself. Or your sister. Or any of the wonderful women in your life really.
The Girl De-Construction Project is due for release on 12th July and is available to pre-order today.
July 4th, 2018 - Posted & Written by Laura White