Eden interviews Peter Graystone about the Bible, writing and cups of tea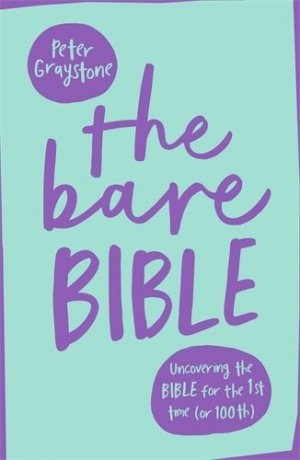 1. What inspired or motivated you to write The Bare Bible?

I want people to read a book that has changed countless lives. But it's a difficult book, partly because it's so big. So I wanted to make it manageable.

2. Who should read The Bare Bible?

I am thinking of people who have always said, 'I must read the Bible one day and find out what the fuss is about!' So they start at the beginning but 100 pages in it's all about how many tassels a priest should have on his garments, and they give up because it just doesn't seem relevant to their lives. I can suggest a much better approach which will keep you interested.

3. What's your number 1 tip for someone wanting to get stuck into the Bible for the first time?

Don't start at the start. Instead begin with the good bit. The story of Jesus is about two-thirds of the way through. Find the part called Matthew and begin there. It's Matthew's account of Jesus' life, and reading that for the first time is electric.

4. What do you think most puts people off reading the Bible?

Its size. And the fact that it doesn't seem like it's in a logical order. You need a bit of help to get your head round it, and I hope The Bare Bible gives you your first bit of help. I also hope that people who have had a hundred goes at reading the Bible will try out my book and discover things making sense to them that were previously mysterious – like why there are four biographies of Jesus, not one, and they are all a little bit different.

5. The Bare Bible is described as having 'tea breaks' built in, what's your favourite tea and biscuit combination?

A strong teabag, a splash of milk, and a shortbread biscuit.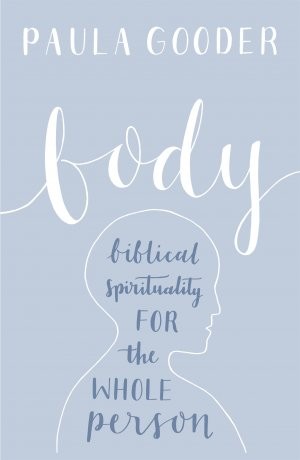 6. Apart from the Bible, of course, what book should readers pick up after The Bare Bible?

Anything by Paula Gooder.

7. If you had to write a book blurb for the Bible, how would it go?

Find out what happened two thousand years ago when God himself walked and talked on earth in the person of Jesus. This is the story of hundreds of years of preparation, three years of wonder, and an event so world-changing that nothing since has been the same.

8. Which Biblical figure intrigues you most?

Jacob. He had a mighty fall-out with his brother Esau, a turbulent relationship with God, years of faith and foolishness, and then a reunion with his forgiving brother that is enough to make you weep.

9. Do you have a routine for reading the Bible? And How many times have you read the Bible?

I have my Bible open at some point every day. Little and often has helped me get to know it well. I've no idea how many times I have read the whole thing in that way. I know I have read it all, but I keep finding things which make me think, 'I had completely forgotten that bit – it seems brand new to me.'

10. There are lots of different translation of the Bible, but do you have a favourite?

I like the New International Version – but only because it is the most familiar.

11. And, do you have a favourite Bible verse?

Nehemiah 5:15. I acted differently because I honoured God.

12. Finally, are you working on anything else at the moment?

Right now? A strong teabag, a splash of milk, and a shortbread biscuit.
The Bare Bible is due for release on 19th July 2018 and is available to pre-order today.

July 19th, 2018 - Posted & Written by Laura White