I was listening to an album recently and didn't realise it was a live album. At least, not for the first four or five songs. It was so neat, so controlled, that I just assumed it was recorded in the studio with a generous number of backing vocalists. Everything was just right, but almost lifelessly so.
Lifeless is one word that will never be used in the same sentence as Stir a Passion.
(I know)
The album is like being thrown into the deep-end of a profound moment of worship. You'll find no worship egos, no restraint, and no sterilising edits. The album cuts loose from everything that doesn't seek God's presence.
Just listen to the opening of the title track and you'll know what I mean. Led with a light touch by Josh Gauton, the song opens with the people on the ground taking precedence over the song. Supplied with few opening words, it's a powerful listening experience to hear more of the crowd than the person leading. The simple lyrics of the song and the immediately graspable chorus make joining in with the song seamless and (musically) effortless.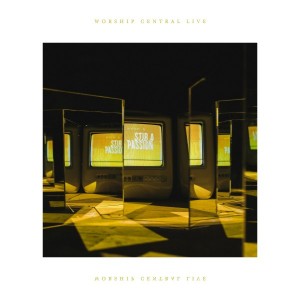 'Stir a passion in my heart, Lord
Let it overflow
Let it overflow'
It's as much a powerful chorus as it is the very core of the album, and of live worship as a whole. Live worship brings the potential for God to move in miraculous and profound ways. It fires up the hearts of believers, and articulates to reservoirs of feeling that deep faith contains. Seeking God-moments in music, the live-ness of Stir a Passion as an album is transportive and gripping.
Led in large part by Tim Hughes, Josh Gauton, Anna Hellebronth and Luke Hellebronth (as well as everyone who was there), Stir a Passion is the strongest Worship Central release since Spirit Break Out. It earnestly asks God to move. It actively gives Churches the words to worship with heart - not needing to check the words overhead repeatedly, but to easily pick up the short lyrics and then get lost in praising God.
Stir a Passion by Worship Central is released 18th May. Order your copy today.
May 15th, 2018 - Posted & Written by Aaron Lewendon