An "increase in trees", an "examination of rejection ratios" and "encouragement to tinker" – three of the headline quotes from Bill Hybels' keynote address at the 2012 Willow Creek Leadership Summit (WCLS).
The WCLS is an event designed to unite, inspire and challenge Christian leaders to transform local chuches. The annual summit was launched by Hybels in 1995 and this year will reach 77,500 leaders across 91 countries with the sessions being translated into 45 languages. It is a well respected leadership event, evidenced by the list of high profile contributors including Tony Blair, Condeleza Rice, President Jimmy Carter, Bono and other household names.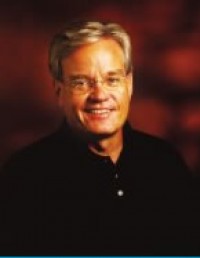 The 3 headline quotes above refers to Hybels' illustration based on The Story Parable of the Sower from Matthew 13 in which Jesus encourages us to sow seeds with areminder that we won't always succeed, in fact 75% of the time we'll fail. The story isn't meant to discourage us but rather to recognize that if our rejection ratio is 4:1 then we need to sow many more seeds in order to see more trees grow. In the church 'trees' are lives saved, but for anyone in business there's a lesson that we need to 'do more' recognizing that the rejection ratio is what it is, but that the more we do the more positive results we will see.
Hybels encouraged everyone watching his talk to "Stay curious, courageous and be daring" and noted that a leader's job is to 'Inspire others to get better'.
I've been attending the UK screenings of the Willow Creek Leadership Summit for a number of years and Bill's talks continue to be a highlight for me – his messages are crafted to help Christians whose primary ministry is in and through the local church, but they also carry weight and relevance for Christians involved in business, government, and the third sector. community. Many of us juggle positions of leadership in church and in our workplace – we take our faith to work with us, not leaving it at the door. Being able to implement the lessons we learn from our Bibles in an environment that doesn't know Jesus is essential if we are to 'Shine as a light in the world'
Having read most of Bill Hybels' books they continue to be a source of encouragement and practical advice, not only in my faith or day job but – the key element for me – in bridging the gap and identifying the common ground between the two. The lessons I learn have greater impact if I apply them across the whole of my life.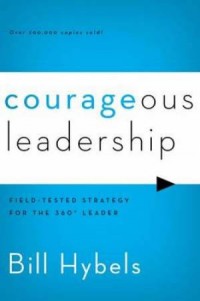 Top 3 Bill Hybels Recommendations
80 God-given, from the gut truths that are succinct, practical and portable.

Courageous Leadership
Hybels shares his wisdom from 30 years of leadership using his zeal to encourage and inspire fellow leaders in 360 degree leadership.
The Power of a Whisper – Hearing God, Having the Guts to Respond
A powerful call for us to not only hear from God but use what we hear to navigate the challenges we face in a practical way.
October 11th, 2012 - Posted & Written by Jo Pountney