Concern is growing over the fate of an Iranian Christian pastor threatened with execution for his faith by authorities in Tehran.
Reports have been circulating that the death sentence may imminently be carried out on Pastor Yousef Nadarkhani, 34, with notification only being made afterwards.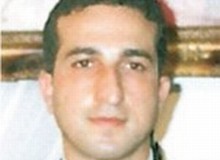 Religious freedom advocates say that Pastor Nadarkhani's lawyer is currently trying to confirm reports that the Iranian authorities have taken the decision to execute the house church leader.
According to Christian Solidarity Worldwide (CSW), there are grave concerns that the death sentence could be carried out at any time without prior notification and that the authorities will merely announce it later.
In January we reported that the protestant leader turned down an opportunity to walk free from jail if he would renounce his faith.
The Church of Iran pastor, who leads a network of house churches, was initially arrested in the city of Rasht in 2009. He was tried and found guilty of apostasy, a crime punishable by death under Iranian law.
But experts have contended that his conviction was illegal under Iranian law, and say that subsequent efforts to persuade him to recant his beliefs are a violation of the Iranian constitution.
Another evangelical church leader, Farshid Fathi Malayeri, who has been held in prison since December 2010, has now also been put on trial, after having been kept in solitary confinement for a large part of his prison time ,say CSW.
A verdict is expected in three months time.
Mervyn Thomas Christian Solidarity Worldwide CEO said: "CSW is deeply concerned at the very real possibility that Pastor Nadarkhani's death sentence could be carried out at any time, despite the fact that there is no legal basis for this sentence.
"We urge the international community to press the Iranian government to release Pastor Nadarkhani, Farshid Fathi Malayeri and others who are unjustly imprisoned or facing execution following flawed judicial processes.
"It is unacceptable that Farshid Fathi Malayeri had to endure over a year of incarceration while awaiting his trial date, including a lengthy time in solitary confinement.
"CSW also remains deeply concerned at the ongoing harassment and imprisonment of Christians, Baha'is and other minorities, actions which contravene international covenants to which Iran is signatory, including the International Covenant on Civil and Political Rights (ICCPR), which guarantees freedom of religion.
"We urge the Iranian authorities to follow due process, and ensure respect for the right to freedom of religion."
February 22nd, 2012 - Posted & Written by Simon Cross