More than 10 years since the first round of films based on the end-times themed Left Behind Novels, movie makers Cloud Ten Pictures are set to bring big names and a big budget to their big screen action remake.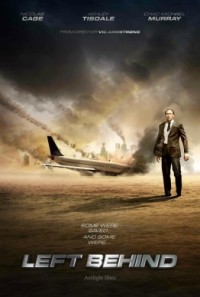 Mainstream action thriller director, Vic Armstrong ('The Adventures of Young Indiana Jones'), is set to lead the creative team for a remake of the Christian-themed 'Left Behind' movie.
Oscar winning actor and popular Hollywood star, 49 year old Nicholas Cage ('Captain Correlli's Mandolin' National Treasure - Book of Secrets'), has signed up to star in the new version of the 2001 original based on Tim LaHaye and Jerry B. Jenkins 16-part Christian themed series.
Among the stars lined up with Cage as Rayford Steele are Chad Michael Murray ('One Tree Hill', 'A Cinderella Story') to play Buck Williams and Ashley Tisdale (Disney's 'High School Musical' and 'Aliens in the Attic') as Chloe Steele.
Scheduled for its big screen release in 2014, writer, producer, CEO and co-founder of movie makers Cloud Ten Pictures, Paul Lalonde, said: "I've spent 24 years producing Christian-themed TV, films and documentaries that were made specifically for a Christian audience… It has always been my goal to produce a big-budget version of 'Left Behind' that would appeal to a wider audience."
Apocalypse: It's All Over, Again
Since the 1995 launch of Left Behind Book One, Tim LaHaye and Jerry Jenkins apocalyptic series has sold more than 65 million copies worldwide with series spin offs include the Graphic Novels, CDs, Youth Editions (where the heroes are recast as teens), Audio Dramatisations, radio broadcasts, movies, spin off series (one political, one military) and a video game.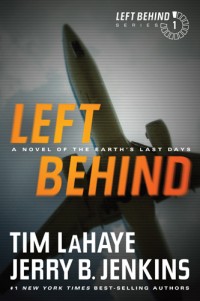 Newly revised and republished with new covers, Left Behind has become a major brand in Christian fiction readership. The original trilogy of films starred Kirk Cameron, a well known Christian actor and star of the 2008 movie 'Fireproof', as Buck Williams. There has to be some question as to how the Christian market will react to a more mainstream movie and the central role taken by an actor not known for any open faith allegiance, although it's certain he'll be a hit with the general cinema audience.
End Times: in the Meantime...
The remake will almost certainly be a classic disaster format film, with the plot focused more on the survivors than the scriptures of the biblical Rapture. Hopefully, the movie will retain at least some of the redemptive value of the novels and, maybe, the wider exposure will raise awareness of end-times themes sending audiences from the box office back to their Bibles. You might want to get a head start on the questions that will come your way by re-reading the First Book in theLeft Behind Series and Tom Wright's answers in Revelation for Everyone.
March 14th, 2013 - Posted & Written by Les Ellison