You heard it! Matt Redman has a new album coming this year, and here's everything that we know about it!

There are few worship leaders so loved known, loved, and trusted as Matt Redman. His soaring anthems have made him the John Newton for the modern age with songs the cry against our own slaveries and injustices, and towards a freedom in Christ. And now, almost 25 years after his debut release, Matt Redman is back with a new mystery album.
Very little is officially known at the moment about the release, but here are [...] things we've found out the release:
1. It's a studio album (and it has a name!)
As with Unbroken Praise, 10,000 Reasons, We Shall Not be Shaken, and even his latest Christmas release, These Christmas Lights, Matt Redman returns to the studio to arrange and record this new album. This time he has flown across the pond to record the album at Capitol Studios in Los Angeles. And the name of this new album? Glory Song!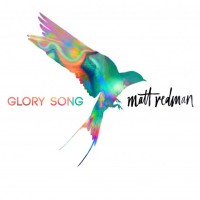 2. It's coming out sooner than you think…
Despite there being very little information on the ground, the release date for the album is the 29th of September.
3. He's definitely not alone on this
It's common practice for big worship leaders to include one or two other vocalists on any single track. On this new album, though, Matt Redman has definitely gone big, bringing in the enthusiastic voices of a Gospel choir on to one of the tracks. But it doesn't ends there. For another of the tracks, a vocal group of 120 people have been called in to sing: a veritable vocal regiment.
4. One of the song's working title is...
On the Instagram feed of one the album's musicians, we dug up a working title for one of the album's songs: "Hope is Marching On". A name that is triumphant, driving, and purposeful - all the hallmarks of a Matt Redman classic!
5. It can be pre-ordered today!
If, like us, all that has got you excited to get a listen as soon as possible, you can pre-order your own copy today, and get it delivered to your doorstep as soon as possible!

July 10th, 2017 - Posted & Written by Aaron Lewendon