Whenever we hear of a new John Ortberg title releasing everyone at Eden.co.uk gets excited! So who is the man behind the books that have given revelation to so many Christians and their walk with the Lord?
Potted history of John Ortberg
Born on the 5th of May 1957 in Rockford, Illinois, Ortberg went on to study in several universities including a stint closer to us here in the UK at the University of Aberdeen. He gained a PHD in Clinical Psychology from California's Fuller Theological Seminary. Ortberg is a father of three and husband to Nancy Ortberg, who incidentally is also an author herself.

Up until 2003 he served as a teaching pastor at Willow Creek Community Church and is now a senior pastor at Menlo Park Presbyterian Church in California. He has a hugely influential career as both pastor and author of many bestselling and challenging reads. So where did Ortberg's writing career begin, which are his most popular books and why have they become modern day classics?
In the beginning…
John Ortberg's first published work was Grace: An Invitation to a Way of Life
A down-to-earth study on the fundamental of Christian faith- Grace. Working through Psalm 23 and looking at the story of the Good Shepherd, Ortberg helps readers discover what amazing grace really means.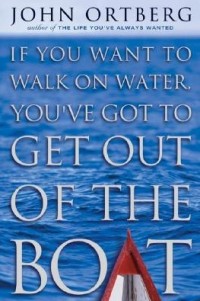 But when If You Want to Walk on Water hit the shelves in 2001 people sat up and began to really take notice. Ortberg challenged readers that following Jesus was not about getting cosy and comfortable in a little bubble, but actually about breaking out of that cushioned box and living out radical faith. Ortberg draws on the famous story of Peter walking on water to meet Jesus and with his likeable, readability, he won the hearts of readers around the globe with sales of well over 500,000 copies. Love Beyond Reason also came out in the same year with Ortberg's thoughts on the God's unfathomable love for his children.

John Ortberg's writing style has resonated with Christians around the world with theology explained and applied for passionate Christian living. His books are not lengthy tomes but pick-upable paperbacks that won't take you weeks to read but will give you plenty of food for thought. From The Life You've Always Wanted, Everybody's Normal Till You Get to Know Them to God is Closer Than You Think, each book John Ortberg releases tackles another subject or application for Christian living with bestselling results.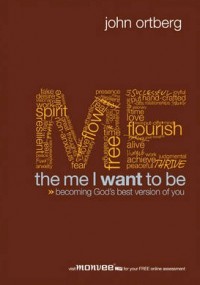 In 2010 Ortberg released The Me I Want To Be after a 3 year break this book helps readers consider their identity and God's purpose for your life. Full of practical advice and even exercises to help you live in light of God's plan, The Me I Want To Be has been so popular it is available as a Teen Edition and along with many of Ortberg's titles, a Curriculum kit for small group study.
This Christmas consider WHO we are celebrating…
This year saw the release of Who is this Man?, slightly different from his other works this book takes a microscope to the most famous man in history. With a foreword from Condoleeza Rice and endorsements from some of the biggest players on the Christian scene it was obvious that this would be one of the year's bestsellers. And as we enter the Christmas season and begin to re-focus on the Christ child from his humble beginnings this book is a great way to consider the 'Unpredictable Impact of the Inescapable Jesus'. With contemporary analogies and quotes you will want to memorise and recount to people, Who is this Man? Is a great option for your Christmas list.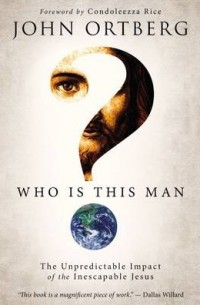 So there we have it, a run through of one of the biggest authors and influential Christians of today, with a wealth of books and resources that you could use in your church, small groups or even Christmas outreach with the tie-in release of Who is this Child? a festive give-away book. Get practical wisdom and help from a father, pastor and speaker who's desire is to help you draw closer to Jesus.


February 21st, 2013 - Posted & Written by Anna Hockley