Carole Burrows suggests there may be a wider market available to retailers who broaden their vison and widen their range.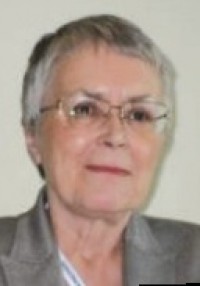 Several years ago wandering around central Paris, seeking to have lunch away from tourist hot spots, we came across a Polish Church serving in their crypt the most wonderful lunches.
Wandering around Europe, including the British Isles, you come across worldwide churches and congregations because people have travelled and settled all over the world. Sometimes people were fleeing persecution – hence a Russian Orthodox Church in Nice; sometimes populations arrived through trade – hence a Chinese Methodist Church in Newcastle, and now we have more international students so in Durham we have a Korean Church.Within the European Union nationalities cross borders with ease, so you may have in your area a range of nationals living and working.
The question is whether you cater for their needs? I certainly have often been asked for books in languages other than English and we are blessed by a number of suppliers with an international mind set who can assist. The Bible Society has been involved in translation and export since 1804 and I hope you all read their list inserted in the last issue of Together.
Christian Literature Crusade (CLC), of course, not only distributes materials in a range of languages, but has shops all over the world, and thus is able to help and advise. No Frontiers and Chapter Two are two more distributors carrying a range of Christian books and tracts, not just Bibles, in a wide range of languages.
When considering helping people from overseas it pays to remember that they will most likely not be from a Church background similar to your own so if your shop is not carrying titles from the Roman Catholic Church and the Orthodox Churches, it may be worthwhile considering doing so. There are a number of distributors looking after publishers of Roman Catholic and Orthodox titles including those of US publishers. These include Alban and Columba, then there are publishers and distributors such as Veritas, St Paul's and Pauline Books and Media.
American publications with no direct UK distributors can still be obtained through wholesalers such as Ingrams so it is well worth opening an account. This would also be valuable for other US material as with fewer UK distribution channels at present a wholesale account could be invaluable.
It may well be worth increasing your range of cards and gifts to encourage both new and old customers alike. A.M. Laverty in Yorkshire stock rosaries, icons, medals and a range of Fair Trade gifts from Latin America. CBC Distributors in Northern Ireland hold a wide range of rosaries, medals, statues, cards and Church requisites. Kevin Mayhew besides the books and cards with which many of you are familiar, also stock a range of requisites including thuribles and incense.
If you are lucky enough to travel around do look out for bookshops all over Europe, including Christian bookshops, which stock English language books. Many European countries do charge VAT on books unlike the UK zero rating status, but sometimes at a lower rate than other goods. In many European countries occasions when all retailers can hold sales is restricted to set times of year so there is less of a free for all on pricing.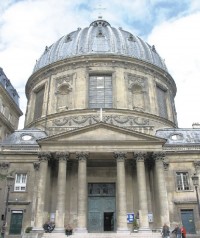 Polish Church in Paris
Polish Church in Paris
Europe has also not gone down the route of buying from the internet giants or gone for ebooks in the same way as has happened in the UK, partly because many of their governments have been more aggressive towards the perceived internet invasion, and more protective of their own retailers and publishers. However, the book trade in continental Europe and in America has suffered in the same way as here because of the global economic downturn.
However, the internet isn't the 'enemy' because it enables all of us to track down with ease the publications we require for our shops, communicate with people quickly to acquire information and enables us to sell all over the world. So do entertain strangers and fi nd angels.
June 12th, 2015 - Posted & Written by Together Magazine