It's not only the classic hymns like 'Amazing Grace' and 'Abide with Me' that have great stories behind the songs and songwriters.
In the late 1990's, Matt Redman's home church in Watford was going through a spiritually tough time.
The worship band's musical creativity was on a high, making new and influential songs for the local church with an impact on church worship nationwide – even worldwide.
A Missing Dynamic
"Yet", recalled Redman, talking to Crosswalk's David Schrader, "there was a dynamic missing. So the pastor did a pretty brave thing."
The pastor was Mike Pilavachi, co-founder of the 30,000 attendance annual Soul Survivor and its 20s-30s sub-brand, Momentum.
Pilivachi asked his congregation what they were bringing to God in worship, or if they were just there as consumers, soaking up the music. His point was that the band and church had lost their way in worship, and the only solution was to strip out every diversion and distraction; and that included the entire sound system and the worship band.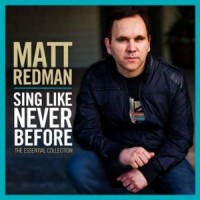 Then the Music Faded...
Initially, Matt remembers, 'unplugging' just led to an embarrassing silence. But eventually the congregation rediscovered their own voices, singing unaccompanied, offering up heartfelt prayers and encountering God in a fresh way.
By the time they felt sufficiently ready to reintroduce the musicians and sound system, the church had found a new perspective on worship: that it's all about Jesus, and that it demands a response from the heart.
Intensely Personal Response
Matt's song 'The Heart of Worship' simply describes what occurred:

When the music fades, all is stripped away, and I simply come
Longing just to bring something that's of worth that will bless your heart
I'm coming back to the heart of worship, and it's all about You, Jesus

Matt's recollection of writing the song is him scibbling it quickly in his bedroom soon after the church's journey back to its core purpose. There were no grand intentions for it to become an international anthem. The words were simply his personal response to what he was learning about worship.
Letting The Song Breathe
When Matt shared the song with Mike Pilavachi, the pastor suggested a few small adjustments to the lyrics so any member of the wider Church of Christ could also relate to its sentiment.
The song became the title track for Matt Redman's 1999 album - 'Heart of Worship' - keeping the recording faithful to the spirit of the song's origins. "We decided to not get all complicated," he says, "and just let the song 'breathe."
Find The Heart of Worship
Heart of Worship became a new standard sung by churches of every denomination, choirs and with worship leader making their own interpretations. Looking back on how God has taken and used the song, Matt says: "It nearly didn't go any further than my bedroom. But I love that."
Find Matt's Heart of Worship Song on his compilation 'greatest hits' albums, Sing Like Never Before and The Ultimate Collection. Sing and play it for yourself from the lyrics, piano music and chords in his Sing Like Never Before Songbook, and read more about Matt's music, with Soul Survivor highlights, in The Heart of Worship Files.
April 27th, 2013 - Posted & Written by Aaron Lewendon