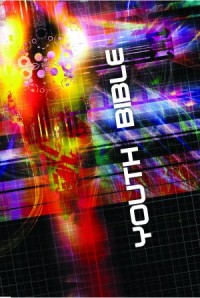 Young Bible From the Best Old Manuscripts
Above all, the aim of the NCV Youth Bible is to communicate God's written word accurately and with relevant meaning for today's young people.
The translation team, with its experience of working on the New International (NIV), New King James (NKJV) already had the best available Hebrew and Greek originals to work with.
Paying close attention to the meaning of words in their original context and in the broader context of modern usage, they were careful to reflect the original meaning for today's younger English speakers.
Modern Grasp of the Ancient World
For instance: figures of speech such as 'Virgin daughter of Zion' - a reference to 'the people of Jerusalem' are given in the simpler, more direct form of words. The phrases 'he rested in his fathers' is translated simply as: 'he died'. Less poetic, but much more sensible to teens.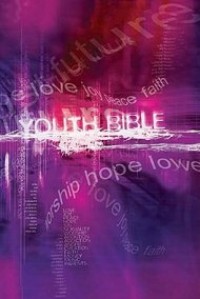 Units and measures such as shekels and cubits are converted to their modern equivalents to make physical dimensions and descriptions more real.
Similarly, classical references such 'The Western Sea' is given its modern name 'The Mediterranean', and Tiberias (or Gennesaret) is given its more recognisable name Galilee, making the geography real too.
And the meaning of ancient customs, such as the shameful shaving off of a man's beard or walking between two halves of a dead animal are clarified or explained in footnotes.
Emotional and Spiritual Survival Aids
The NCV's 'Life File Guide' locates key Bible passages relating to life events and choices that face young people in a dangerous and complex moral environment while thumbnail icons give signposts to what the Bible has to say about issues from avoiding addiction and resisting cults to handling feelings of revenge, low esteem, failure and lonliness - especially at university or college.
Easy Info-graphics and Study Guides
Bible study helps include timelines and maps that provide background in the visual format young people readily absorb and remember, while a complete dictionary of key names, places, events and themes connects the meaning and purpose of the Bible across its constituent books.
In addition, 'sidelight' panels, inserted in the text, give vital clues to understanding what follows. For instance, the sidelight at the end of 1 Samuel 13 explains how the Philistines military superiority was partly due to their stronger iron-made weapons.
Help and Guidance For Youth leaders
Leading young people to Christ is one of the most vital, difficult and rewarding callings in church today. The NCV Youth Bible is prepared with youth leaders in mind with pages of notes and guidance specifically for you. Economical and robust, this is an affordable resources for youth groups, schools and colleges. In-built study guides and lifestyle pointers make it a practical teaching aid and reliable point of reference for the difficult questions young people need answers to, today.
March 21st, 2013 - Posted & Written by Les Ellison