If a Christian from time of the Apostle Paul walked in on today's church worship, would he or she recognise what was going on? What's changed in Christian worship since the time of Christ and what are the land-mark books along the way?
Messy Church – Fresh Ideas for a Christ-Centred Community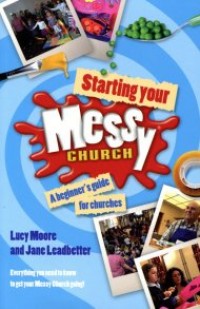 Perhaps the ultimate, complete and comprehensive, all-inclusive, all-age, one-stop, worship package. As our media-fed, spiritually starved community becomes more demanding of high quality presentation, so it expects to be involved rather than simply included in what goes on in church.
Authors such as Lucy Moore and resource providers Scripture Union offer everything from tips and ideas, through photocopiable materials to complete 'branded' packages for services, specials and longer events like holiday clubs.
Seen by some as 'outsourcing' worship the movement is undeniably outward facing, giving those new to church an easy-in through sharing in familiar activities rather than unfamiliar practices.
Dream, and You Will Win The World - The Small Group Revolution
Cesar Castellanos' self published book launched the small group revolution in church growth. A leader in the G12 Vision movement, Cesar insists that 12 is the group size by which God worked within the church.
Inspired by similar church models in South Korea under David Yonggi Cho, Castellanos based his "ladder of success" on the four stages of win, consolidate, disciple and send. In the UK, small group and house group models have become key structures for growing church membership in breadth and depth. From big names such as Louie Giglio, through a host of DVD based courses to the home grown Alpha introduction to Christianity, small group resources are among the best available to the church.
A Community Called Taize – Prayer Worship and Reconciliation
Churches around the world have come to identify Taize with a prayer-rich style of worship with short songs of simple, repeated tunes and phrases. Established in the 1950s as a pilgrim community mostly of young adults, their simple meditative practices create a space for personal prayer and communion.
Worship sessions often have no defined leaders, and the central visual focus can be a simple cross, candle or other icon. Interest in Taize practice grew alongside the rediscovery of other contemplative forms of worship including the Celtic spirituality of the Iona community. Strangely, renewed interest in reflective worship coincides with the growth of arena scale events, such as Spring Harvest, and the impact of those resources on local churches.
The Book of Common Prayer (1549) - First Worship Book in English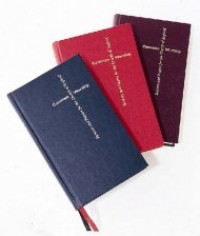 Determined not to let the newborn English Church return to its Roman roots nor rush onward into Puritanism, both Church and Crown sought protection in a dictated pattern of worship. The first worship book published in English, it lays down complete forms of service for Sunday worship and every conceivable event, feast and festival.
Revised in 1552 under Thomas Cranmer and abolished under England's last Catholic monarch, Mary Tudor, the book was reintroduced by Elizabeth I. A work of literature comparable to The King James Bible and the works of Shakespeare, the text endured the Civil Wars, the Restored monarchy's 1662 revision and re-branding as The Book of Common Worship - all with its distinctive character and influence more or less intact.
The New Testament - A Revolution in What it Means to Worship God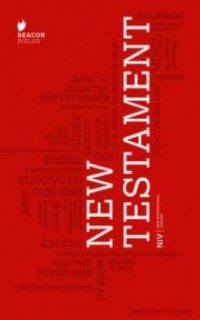 Jesus would have known and shared in the Jewish ritualised forms of worship and sacrifice, all conducted according to the Law. However, his own revolutionary approach is summed up in John 4:23 when he answers the Samaritan woman with, "Yet a time is coming and has now come when the true worshippers will worship the Father in the Spirit and in the truth. For they are the kind of worshippers the father seeks." (2011 NIV)
If Jesus takes the Law out of worship and replaces it with the Spirit, Paul takes the Spirit of worship and applies it to every aspect of life: "Therefore, I urge you, brothers, in view of God's mercy, to offer your bodies as living sacrifices, holy and pleasing to God — this is your true and proper worship." (Romans 12: 1 NIV 2011)
Worship styles, its literature and Worship Resources will always change, helping to keep our response to God real and relevant to the world in which we live.
March 7th, 2013 - Posted & Written by Les Ellison