Amy Boucher Pye shares her thoughts on faith, home and identity.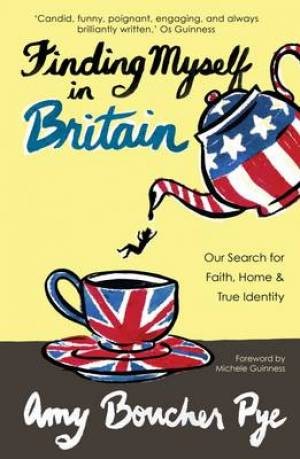 Celebrate the Fourth of July in Britain? Yes, that seems a contradiction in terms. But as the US Ambassador recounted at the yearly US Thanksgiving service at St Paul's Cathedral in 2014, a British friend once said to him, "Don't worry. We celebrate July 4th here too. Only we call it Thanksgiving."
The festival of independence is one holiday that I miss as I've found myself in Britain. Yet the loss of fireworks, picnics and waving the Stars and Stripes seems a small price to pay to for making my home in Britain, where I feel called to live. The hint of losing-to-find myself was revealed to me by God before I ever said "yes" to Nicholas or life on this island.
For when Nicholas and I contemplated marriage, we each went on a quiet retreat to pray and seek God's guidance about the potential union. I finished my time away on the Fourth of July, later joining the throngs celebrating Independence Day with fireworks, food and friends on the Mall in Washington, DC. But that morning I was in rural Maryland, reading about Abraham, the stranger who lived in a foreign country. The text of Hebrews 11 came alive in an amazing yet disconcerting way, for I felt that I, too, was being called to a new land.
As Nicholas was studying to be a Church of England vicar, I knew that in melding our lives together, I would need to be the one to leave behind my life in the States. But until that retreat, I hadn't considered the deeper implications of what such a move might entail. I hadn't noticed before that Abraham was obedient in going to this new place: "By faith Abraham, when called to go to a place he would later receive as his inheritance, obeyed and went, even though he did not know where he was going" (Hebrews 11:8). In the flush of the first stages of romantic love, it didn't seem a hardship to be obedient to a move to a foreign land – especially such an exciting and olde worlde place dripping with history as Britain. I was blissfully unaware of the costs involved, and that my obedience would need to come later in accepting, with grace and without bitter- ness or complaining, what I had signed up to.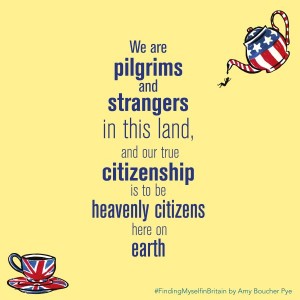 But on that Independence Day what struck me deeply was that I was leaving my earthly citizenship behind – instead I'd be a foreigner and stranger and would need to claim my heavenly citizenship. Like the heroes of faith listed in Hebrews 11, I would be looking for a country of my own; a "better one – a heavenly one." I would have my American passport, and eventually a British one too, but my heavenly passport would denote my defining identity.
And so this theme of strangers and foreigners reverberates in my look at life in Britain. We can all feel a stranger at times, whether we encounter an uncomfortable work situation, feel like an outcast at church, are the newcomer at an exercise class, stand at the school gate while eyeing the group of close-knit parents, or feel alone and forgotten in our homes.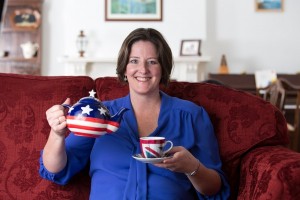 But life is about community, and so I invite you in Finding Myself in Britain to journey with me – strangers who I hope will become friends – along the A roads and country lanes of this green and verdant land, the rolling countryside dotted with sheep and shining with rapeseed. We'll look at feasts and festivals, the weather and accents; we'll wonder about cricket and queuing and vicarage life.
May we all know our true identity and find ourselves in Christ. And may we know our true Home – the home we make on earth that hearkens to the Home we long for in heaven. And supremely, the Master Homemaker, who formed us and loves us, and in whom we find meaning, joy, rest, and peace. With him we are at home – in whatever country we reside.

Amy Boucher Pye is a writer and speaker who lives with her family in North London. She blogs at amyboucherpye.com
July 4th, 2016 - Posted & Written by The Editor