Blue Monday has just been and gone, and for many that means their New Year's resolutions to go the Gym more, to eat less chocolate or cut back on pizzas have probably been broken. But not every resolution need be so easily breakable. The one I have held myself to for the past few years is a simple one to keep to as it only requires me to put in a couple more hours per year than before:
Read more books.
Reading is about so much than just having quiet time: it opens you up to lives and thoughts and experiences you may never have appreciated before. But, sadly, it is not a quick process, and takes a lot of motivation to work through the tumbling busyness of day-today life. But one way to fuel a desire to read more is to set a Reading Challenge.
Reading Challenges give you both a goal and an outcome. A good reading list won't just push you forwards, but also outwards. They guide your reading into new directions, new authors, new experiences. So, in that spirit, here is our Reading Challenge for 2017. It has 12 categories - enough for one every month - that will hopefully push you into a new depth of faith and fruitful reading.
As a handy guide, we will pick a 'Book of the Month' that will fit into one of the categories.
Enjoy, and happy reading!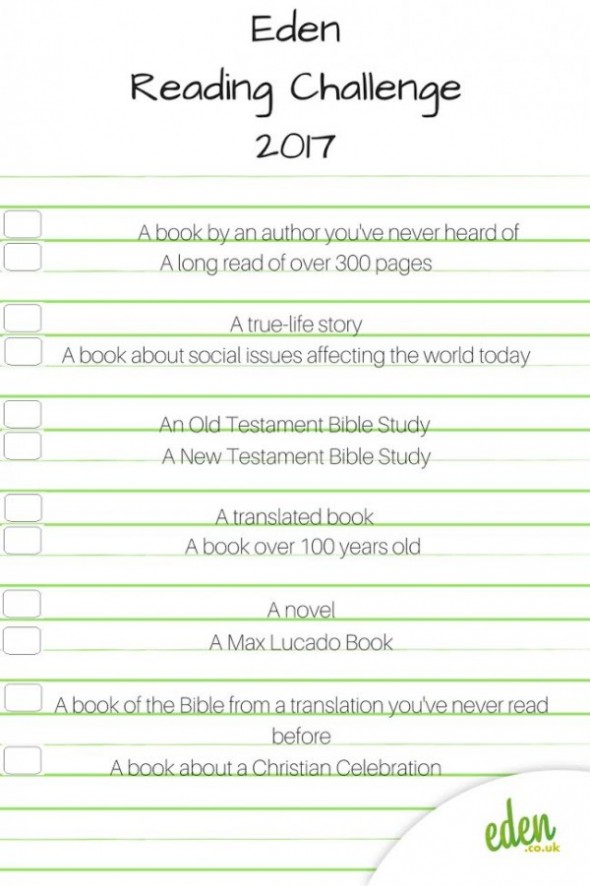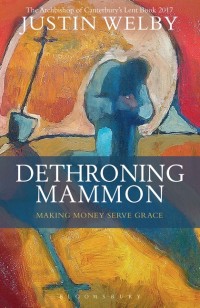 Januarys book choice will be 'Dethroning Mammon' by The Archbiship of Canterbury, Justin Welby, in which he explores society's preoccupation with money and materialism, and what Christianity's role is in shaping attitudes towards wealth by example.
January 23rd, 2017 - Posted & Written by Aaron Lewendon