The pilot of a new course from Freedom In Christ Ministries (FICM) is to be given at London School of Theology (LST), starting next week.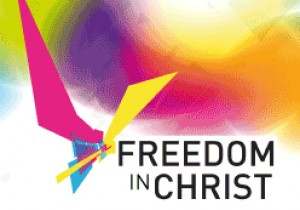 The Grace Course will be held on six consecutive Wednesday evenings and will be hosted by Freedom In Christ's Executive Director Steve Goss.
Event organisers say The Grace Course will help participants understand how God's grace is relevant for every moment of a Christian's day.
"It helps us understand just what it means to be God's child, receive assurance that we are perfectly acceptable to God no matter what's in the past, and deal comprehensively with the hindrances that prevent us walking in the fullness of God's grace every day."
Matt Adcock from LST said: "It's an exciting opportunity to bring it to people before you can buy it on DVD. The course is for those who have done Alpha or the Freedom in Christ disciplship course or anyone who wants to get to know God better."
The six sessions are titled Serving Not Slaving, Innocent!, Unashamed!, Courageous!, Fulfilling God's Law, and Bearing Fruit That Will Last.
The weekly sessions will take place at LST in Northwood, Middlesex starting on 11th April and will run from 7.30-9.30pm with a cost of £6 for one or £30 for all six sessions.
You can register or request more information on the course by emailing open@lst.ac.uk or phoning: 01923 456230
April 3rd, 2012 - Posted & Written by Sam Hailes