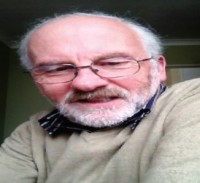 The recent news from the USA regarding Family Christian prompts me to put pen to paper.
Much has been said by many this side of the pond, about the state of the UK Christian bookselling market. But am I the only one who picks up on what is said to be the demise of the 'High Street', the rise of the internet and so on – including the lack of good books, even though there are plenty of them. Strange how the back lists still produce good sales?
For a long while I have been concerned with our core clientele. As Christian booksellers we really only have the Church as our main supporters, although many of us do see non-Church going folks buying cards and gifts etc. from us. But where have our core customers gone?
I guess, just like the big four supermarkets have discovered, we cannot rely on loyalty. Some of us have seen this for quite a while now in our shops; people making notes of ISBNs, letting us know that they can get it cheaper on the internet, and so on.
So what is going on? Well let's look to the churches.
Surely I'm not the only one who remembers the church bookstalls. Their boxes, the phone calls for a specific title which we put in their box ready for their next visit. Now we are left with just a few churches doing this – and in some cases, none at all. Why? Well I'm going to dare to reveal my inner-self on this.
In discussions with many customers (from whom I realise their frustrations with their Church), I learn that the Church leader's priorities are often to build a team and a better and bigger Church; Youth Worker, Worship Leader, Administrator, Secretary, and so on. This at the expense of what I call the intellectual aspect of Christianity, whereby God has given us brains to seek and search out his love,physically and mentally.
However with the investment of PA and modern technology we are presented with 'professional' power point presentation, along with all Bible references etc. Now I may be one of only a few who believe that by observation alone we will not learn as much. No need for a Bible, a hymn book, or to turn our own pages etc. Just look and listen.
The side effect of this is that very few Bibles seem to be given away to young people any more so they are more than ever unlikely to know its contents. Even less Bibles are given away through evangelism
With the secularisation of the UK, now more than ever, this country needs the presence of Christian Bookshops on the 'High Street'. Places where Bibles are on view and for sale, loads of them – because where else can they be viewed and bought in quite such an easy way? (Not always easy to buy online.). And that's quite apart from our 6 days-a-week presence to the public with their constant questions and the opportunity to pray with them.
So my point?
Come on Church, stop setting the trend to simplify life through Powerpoint and encourage people to search for themselves. Take a little extra time and effort to make a place for books. Leaders, please read them and get enthusiastic, so the better to recommend them. Without book presence or recommendations, your congregations will not read. I sincerely believe reading will have a greater impact on your members' growth, than professional PA and visual aids.
I would also say that if many Churches would stop setting the trend of buying online that too would help their members support us. Most churches are happy to support their chosen charities – and most of us are just that – a Christian Charity worth supporting. Why support a secular society, given that most mention Amazon, and who owns Amazon and what is their spirituality? It's worth having a look.
I'm aware that as booksellers we haven't got it entirely right yet and that we need to improve on certain areas. I'm glad that the report from the Booksellers Association (UK) that the drop in sales revenue in the secular book trade has bottomed out, which also appears to be the case in the USA. But I'm appealing to any Church leaders to help change the spiritual atmosphere in the UK by supporting all the hard-working Christian Booksellers, who are not on a package, salary, pension, company car, benefits, etc. but working from their heart and love of our Lord Jesus Christ, to help bring new life and change to a very needy UK. Come on!
Tony Bronnimann is a director of the Quench Christian Bookshop chain and a member of the BACBG Committee.
June 11th, 2015 - Posted & Written by Together Magazine