It's the most wonderful time of the year, and as it's Christmas there are plenty of films to watch, I am sure that you could probably name many and you will have your own favourite films that you love to watch at Christmas time
Perhaps though you are looking for some recommendations, so we've put together a few films below that all share the truth of Christmas, the truth of Jesus. We have selected films that offer something traditional, something a little different and something new.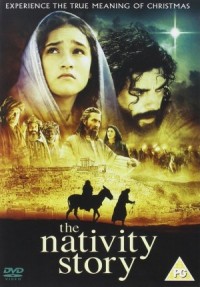 For those looking for a traditional film, we have selected The Nativity Story, which brings to life the epic and challenging journey of Mary and Joseph travelling from Nazareth to Bethlehem leading to the life-changing birth of our saviour Jesus. This is one to watch to really feel the birth of Jesus and even to show those who want to know more about why we celebrate Christmas.
The Ride is a little different and it is a short film at about 30 minutes long but has an 'It's a Wonderful Life' feel to it. A cab driver picks up a dishevelled guy and takes him on a journey, it dawns on the cab driver that the passenger wants to commit suicide so tried to prolong the journey. We see that the hearts and lives of both men change. It is a parable of Christmas spirit an grace in action and is worth a watch.
This next film is highly anticipated and defiantly one to watch, not yet out on DVD but is in UK cinemas, it is The Star. This animated film tells the journey and birth of Jesus through the eyes of the animals which brings humour and adventure. The Star is the family Christmas movie of the year, it is extremely enjoyable and a real celebration of the birth of Jesus.
Whichever film you decide to watch, you may even see them all, we pray that you have a wonderful Christmas focused on celebrating the birth of our Saviour.
November 30th, 2017 - Posted & Written by The Editor