When American hard rock band Kutless release a record, it will fall into one of two categories.
It will either be worship (Strong Tower, It Is Well) or Contemporary Rock (Hearts of the Innocent, To Know That You're Alive) influenced.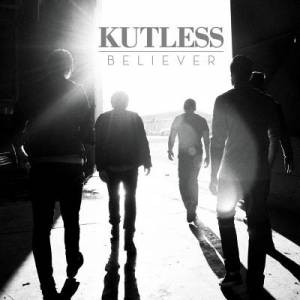 The difficulty with Believer is it doesn't fit comfortably into either of those categories. It's not rocked up enough to compare to some of the band's earlier rocked up work, but neither is it worship based enough to be described as a 'worship album'.
This has resulted in a strange mixture of music that doesn't gel together as well as other Kutless albums.
The Christian Contemporary Music (CCM) genre is so full of pop and soft rock music that Kutless' releases (whether they are worship projects or not) are usually a breath of fresh air. But Believer is too toned down to warrant praise in this area.
The album gets off to a flying start. If It Ends Today has a killer guitar riff, loud drums and Jon Micah Sumrall's unmistakable voice sounds better than ever before. "Raise your hands if you're with me", he shouts. The song will no doubt go on to become a favourite at the band's live shows.
Second track Carry On retains some of the initial energy of album opener, but it isn't long before the band's momentum is sapped away as an acoustic guitar led song, All Yours follows. Like many of the songs on Believer, the message is fantastic, but the delivery lacks impact.
Even If is a great worship song with an unusual message. The song is about having faith in God, regardless of how good or bad our circumstances. "Even if the healing doesn't come / You're still the great and mighty one / We trust you always".
What about the title track? Believer starts with an acoustic guitar and Jon singing about someone who feels abandoned and is full of pain. The chorus is about believing Christ is always "reaching out to your heart". Musically, it sounds like something Casting Crowns or Leeland would write.
Need is one of only two loud and in your face songs Kutless have put together for the album. An extended guitar solo and heavy drums will please fans looking for something more meaty than the previous five songs on the album.
Almost all of the songs would work on the radio (all but one are under four minutes long), but few stand out as being memorable. One can't help but wonder if the band were being pushed into writing and producing an album for the masses. If you're new to Kutless, you probably won't know what all the fuss is about. After all, Believer is nice enough. It's just the elements that historically made this band great have gone missing.
Why aren't Jon's vocals as raw and downright ferocious anymore? Why is there often a greater emphasis on acoustic rather than electric guitars? Why has the music become so simple and typical of other artists in the genre? These aren't unfair questions for longtime fans of the band.
Ultimately, this is a Kutless worship album, with two up-tempo songs thrown in for oldtime's sake. With this, their 7th album, it seems the band have given up pushing themselves and have settled for a generic Christian music sound. Let's hope their next release has a lot more bite to it.
Rating: 6 out of 10
April 10th, 2012 - Posted & Written by Sam Hailes