UK charities are today uniting to spread awareness about the international problem of slavery.
Despite being illegal throughout the world, issues of human traffiking and slavery continue today. 1.2 million children are trafficked every year and the UN estimates that 80% of people trafficked are taken for sexual exploitation.
Hope For Justice UK are encouarging as many people as possible to watch and share the above video through social media. As well as posting the video on your Facebook page and Twitter profile, the charity are encouraging supporters to email the video to all of their friends, family and colleagues.
The charity have also asked people to use the hash tag #antislaveryday. One of their suggested tweets reads:
"#AntiSlaveryDay: @Hopeforjustice assisted 78 victims of #humantrafficking in the UK last year. Let's get the rest."
Those wanting to educate themselves and others on the issue of human traffiking and slavery can check out these recommended resources: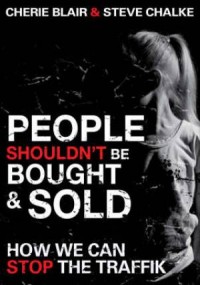 Stop The Traffik - Co written by Steve Chalke and Cherie Blair, this book contains real-life stories, photographs, and practical action points aimed at ending human traffiking.
God in a Brothel is the true story of an undercover investigator's experiences infiltrating the multi-billion-dollar global sex industry.
The White Umbrella tells stories of survivors as well as those who came alongside to help them to recovery. It describes the pain and the strength of these young women and those who held the "white umbrella" of protection and purity over them on the road to restoration.
The Real Scandal of Sex Traffiking is a resource for worship, education and action with a foreword by the outgoing Archbishop of Canterbury, Rowan Williams.
October 18th, 2012 - Posted & Written by Sam Hailes