"God is here. This truth should fill our lives, and every Christmas should be for us a new and special meeting with God…"
The renowned Catholic priest and author Saint Josemaría Escrivá de Balaguer wrote these words over 40 years, and as I read them now I find myself wondering what about this particular Christmas is new for me, and what has never changed?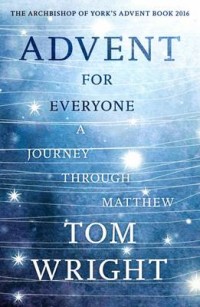 This year there are a few new ways of seeing this Christmas with a little more depth and thankfulness, by diving into one of these fantastically wide reaching and engaging Advent Studies.
Made to guide you through advent one step at a time, these different voices and arrangements will open up Jesus' birth in ways you may have never realised before; shining new light on old truths.

Advent For Everyone by Tom Wright: Tightly focused on the book of Matthew, Tom Wright uses the four key themes of Watching, Repenting, Healing, and Love to explore the tremendous impact, not only of Jesus' birth, but of his life, and subsequent death and resurrection . He opens up not just Jesus first day, but all of his time on earth to show that knowing the full story is key to better understanding Advent.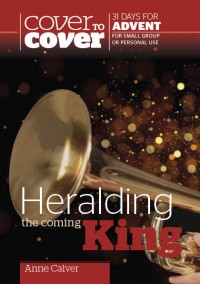 Heralding the Coming King by Anne Calver:
Part of the Cover-to-cover series which has energised and built up study groups for years, this newest Advent edition brings questions and topics to discuss together. Taking the journey of Advent as a group, you'll each see the reasons for why Christmas is such a joyfully triumphant time.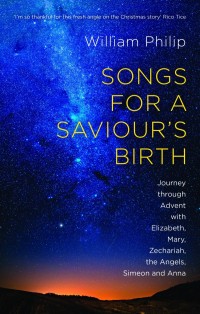 Songs for a Saviour's Birth by William Phillip & Christmas Playlist by Alistair Begg:
Looking for something a little different?
Both of these studies embrace and channel the voices of several first-hand witnesses to the Nativity. Those people whose experience proved the perfect models for exploring ways of seeing the Birth have their stories here, written as if their very stories were songs of hope and joy. So why not try a new voice in the Christmas story and see the immediate change that transformed the lives around the Nativity?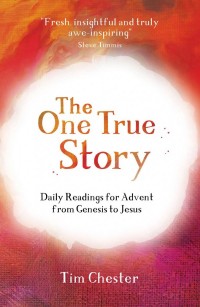 The One True Story by Tim Chester:
The Nativity isn't just a story we tell each year, it's part of a story we live out in our very lives. Taking readings from throughout the Bible, Tim Chester shows how Jesus' birth is part of a bigger story that had been in the making for thousands of years, the story of salvation. With it's short and meditative readings, this devotional is perfect for squeezing in between all the hectic preparations that bubble up each year.
The Eden Advent Devotional
As a special treat, this year we're creating our very own Advent study with devotionals written by some of the leading Christian authors of the moment, including Andy Robb, Amy Boucher-Pye, and more. Starting from the 1st of December, each day has its own unique thought and reflection and can be found here or in your inbox.
It only takes a few minutes from each day, but those still and reflective minutes spent journeying into the story of Jesus' birth may just bring back some of the rich depth of meaning that can so often become eclipsed every year. Remember: "Every Christmas should be for us a new and special meeting with God"

So take the time for that meeting.

Take to time to see Christmas in a new and special way.
November 22nd, 2016 - Posted & Written by Aaron Lewendon