TV tough guy and Alpha Course ambassador Bear Grylls, has announced he has split from the Discovery Channel – following a disagreement over programming.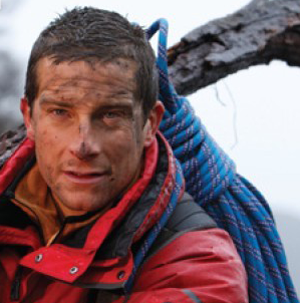 TV adventurer Bear Grylls
The 37-year-old born again adventurer, who was once in the SAS, has made a living by risking his life on camera.
And he has never shied away of risking his reputation by being open about his Christian faith, starring in a famous Alpha Course video advert, which mimicked one of his survival programmes.
But now he faces life on the open trail again, after parting company with the Discovery Channel, who had made the popular 'Born Survivor' series, which was broadcast on Channel 4 in the UK.
The series saw Bear, who was the youngest Briton ever to climb Mount Everest, undertake feats of survival in remote and inhospitable places, and delighting armchair adventurers with stunts and unlikely survival techniques, including drinking urine from a snake skin.
The show, which aired in America as 'Born Survivor' achieved a global audience of 1.2billion viewers. But Discovery had chosen to end the series and create a new format, a decision which did not sit well with Grylls.
A spokesperson said: "Bear's goal has always been to make life-empowering shows for his many fans around the globe, and he has taken great risks to bring Discovery such award-winning programming over seven seasons.
"Unfortunately, Bear and Discovery have not been able to come to mutual agreement on new programming, and he disagrees with Discovery's decision to terminate current productions.
March 15th, 2012 - Posted & Written by Simon Cross