Stuart Test
---
No Results Found
Why not take a look at some of our Bestselling Products?
Stuart-testing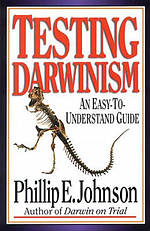 Top Stuart-testing Products

Testing Darwinism by Phillip E. Johnson
Phillip Johnson questions some of the logic behind evolutionary theory, drawing some surprising conclusions.

Testing Liberty by Theresa a Linden


The Testing of Vocation by Robert Reiss
2013 marks the centenary of the Church of England's established process for selecting candidates for ordained ministry - a process that the Ministry Division still uses today. The Testing of Vocation is a comprehensive and detailed study that will provide an essential reference volume for historians and all students of the vocation and ministry in today's Church. It explores in detail the Church of England's concept of vocation and how it has developed over the century in response to changes in society and in the church. It examines the changing approaches to ordained ministry in the aftermath of two world wars; in response to declining numbers and the closure of theological colleges; in the light of new developments such as the ordination of women and the advent of non-stipendiary ministry (an innovation suggested by Archbishop Michael Ramsey) and ordained local ministry. This unique and comprehensive record is authorised by the Ministry Division of the Church of England.

Temptation And Testing Pb by Paul Butler
There are surprisingly few books on the subject of dealing with temptation. This volume aims to help us recognize how we are tempted, to explore why we so often choose not to do what we know is the right thing and to encourage us to make positive choices. The many real-life stories and anecdotes are underpinned by frequent references to Jesus' experience of coping with temptation. What does it really mean to say he was 'tempted in every way as we are'? How can we learn from him so we are better equipped to handle the temptations that come our way? To discover more, we look in turn at pairs of topics: lies& truth, worry& trust, pride& humility, money& contentment, power& service, violence& peace, sexual license& sexual fidelity, blame& forgiveness, giving up& endurance.

Testing the Spirits by Keifert P
In this volume seven scholars provide a helpful map for charting a number of the shifts at the intersection of theological education and congregational development, offering readers keen insights into how to navigate their complexities. Theological educators, seminary students, pastors, and denominational officials and staff will find in these pages substantive biblical and theological perspectives that help to frame specific approaches to moral deliberation and decision-making within congregations and through congregations for the sake of the world. / Contributors: Ronald W. Duty, Pat Taylor Ellison, David Fredrickson, Donald Juel, Patrick Keifert, Lois Malcolm, Gary Simpson.

Testing and Temptations by Thomas Murosky Ph D

Our America is one where many Christians do not live life like Christ nor do they read the Bible. The average American Christian is not engaged in service and gives less to the cause of Christ than they do for their entertainment. As part of the church, we need to be walking like Christ and encouraging others. Testing and Temptations will guide you through living for Christ in the midst of trials in your life.
We all experience many trials that can be either tests or temptations, but little regard is ever given to what these words mean. Have you ever thought about the concepts behind testing and temptations or what role they may play in your life?
While listening in on a sermon and constantly hearing the pastor fumble over test and tempt, the concept behind the book Testing and Temptations was born. In this book, we will examine the differences between tests and temptations and examine four key principles of Testing and Temptations: • The Source of the Trial • The Method the Trial Works in Us • Where the Trial Leads Us • The Intention behind the Trial
Once we understand how Testing and Temptations are applied in our lives, we will be in a key position to understand how we can leverage our trials in order to grow closer to Christ. Thomas Murosky outlines simple steps to grow closer to God and live a more holy life, dedicated to the service of God.

My First Christmas Stencil Book by Tim Dowley
This fun and charming book introduces children to the Christmas story and encourages them to create their own pictures with the diecut stencil spread on each page. Each spread has a fold over pre-cut stencil sheet so children can create their own original pictures using the various sized stencils.

Testing Of Gods Sons The Hb by Gregory S Smith
The faithful from both Old Testament and New Testament times are tested for their faith.  This kind of experience often involves enduring hardship and difficult times.  While often confused with the biblical idea of "temptation," the biblical idea of testing stems from a metallurgical background and carries a unique covenantal function.  Testing will be at the center of how God responds to the rebellion of his people and reveals God's primary concern for the faith of his saints.

Church Revitalization from the Inside Out by R D Stuart
Is your church suffering, and you

Ephesians A Study Manual by Stuart; R D Stuart

Stuart-testing Related Collections
Children's Gifts, Prizes and Presentations