Recruitment, retention, training and development of staff is critical to the success of your business and requires wise investment, as Carole Burrows explains.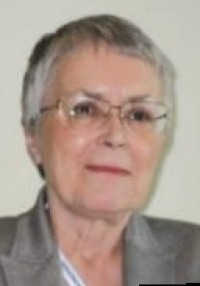 What is the most valuable part of your business? Stock? Well, pretty essential and usually costly. Premises? Those are usually pretty expensive too. However, if your premises and stock do not have people there's little point in having them because, if you're selling, you need sales people.
Good sales personnel can make your business work. Poor sales people can have the reverse effect. You also need to fi nd and keep the right people, and recruitment of these essential gems is never easy. Once they are there, how do you ensure they are effective and happy in their work? Then one day you lose one of your team and need to replace, and so it continues.
Many Christian bookshops rely heavily on volunteer staff and they need the same attention to detail as paid employees. When recruiting don't just rely on enthusiasm and good will; interview potential staff to establish their skills and how they will fit in. It's of no value having several volunteers none of whom are happy with tills and computers; so be fi rm and clear in stating your requirements. Think laterally and consider whether you can use school pupils and students for after school work and Saturdays as these may be your future staff and volunteers.
When your volunteer starts work, ensure that they have written as well as verbal guidance. Many charities have not had written statements of terms and conditions, but the majority are now moving in that direction so as to be fair to both the organisation and the volunteer because unpaid staff also have rights and responsibilities, such as health and safety and security. Agreement and structure is good for all concerned. If you're wondering how to word such an Agreement, the ACAS (Advisory Conciliation and Arbitration Service) website offers guidance.
You may also wish to consider whether you need to recruit more paid staff, because staff retire or move on. If you do so, consider whether some might be recruited as apprentices or interns. There have been some Government initiatives to assist employers in taking on staff in order to cut their costs including the Small Businesses Employment Allowance (which includes charities) reducing the Employer's National Insurance Contribution by up to £2,000 a year. So you could employ up to four adults or ten 18-20 year olds on a minimum wage without having to pay the employer's NI contribution In many rural and deprived areas there are Business Start Up Initiatives offering all kinds
of support such as free training workshops and a match-up between businesses and potential apprentices.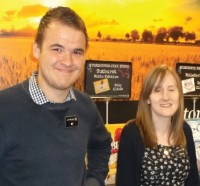 Having got your staff, increase their value! Training is essential, including the reminder that although Christian bookshops are a ministry, they also need to makes sales to continue in existence. Selling is as vital as the exchange of faith! The Booksellers Association used to run special training courses for new staff but no longer do so. They are still there however to give help and advice to enable you to structure in-house training or to go outside for help. City and Guilds still have a number of retail courses, basic, more specialised and management; so check out your local colleges. Your local council website will also give clues as to local training provision and sometimes fi nancial help can be offered to students with fi nancial limitations.
Trustees should remember that when they have, say, a paid Manager and volunteers, the Manager can be in effect a solo worker - so may need help to manage their work. Customer service is the key priority. On your own if you do too many things, a lot gets done but not very much will actually be achieved. Focus on outcomes and not process for your sake as well as for the shop.
So get started on gathering your team and, as with the Church, make them 'Family' so you work together in harmony and weather the storms to reach the port of a successful shop.
August 10th, 2015 - Posted & Written by Together Magazine