A row has broken out after churches in York were protected from a parking ban, allowing worshippers to park for free on the city streets.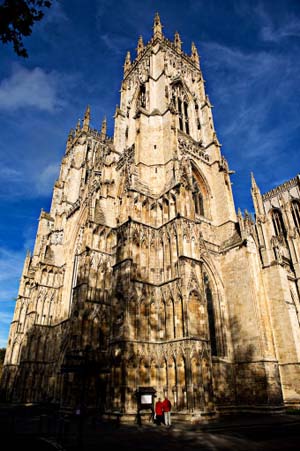 York Minster
York City Council has made special allowances for churchgoers under new parking rules which are due to come into force in the city centre.
A ban proposed by the council would have prevented parking on some city centre streets. But after churchgoers complained the proposed restrictions would make it impossible for elderly people to get to church on a Sunday, the council has made special allowances for local congregations.
Coun Merrett, cabinet member for city strategy, said of the local churches: "After hearing their representations, I agreed to amend the terms of the order to allow parking in Duncombe Place up to 11am and after 6pm for morning and evening church services on Sundays.
"Blake Street and Goodramgate are further away from the churches of St Michael's and St Wilfrid's than Bootham Row car park, so there is a very convenient alternative."
Coun Merrett claimed the removal of traffic would, "enhance the city centre experience for residents and visitors alike at all times of the day, something we strongly believe will benefit businesses too".
But a spokesperson for St Wilfrid's Catholic Church, Duncombe Place, said that while the ruling would benefit those attending the 9am service, it would not help those going to the 11am.
The news has angered the National Secular Society, whose president Terry Sanderson has claimed "Giving special privileges to Christians in this way is illegal".
He called on York City Council to "treat everyone who parks in York in exactly the same way."
The council's ammendment to the parking restrictions to make allowances for churches is thought to be the only change made to the new rules.
March 16th, 2012 - Posted & Written by Sam Hailes