Last year saw the release of The Best of Lou Fellingham Live, 2 CDs and 30 tracks of live worship music from the face of Phatfish and popular solo artist Lou Fellingham. As predicted it was a big hit showcasing a selection of worship greats.
This month takes listeners back to where it began with a helpfully repackaged double release: The Treasure & Promised Land box set.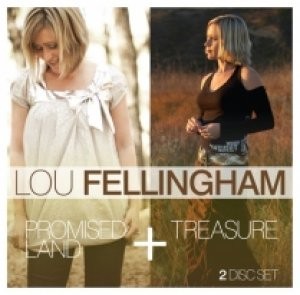 But from behind the seemingly glamourous lifestyle of a bestselling worship leader emerges a woman dedicated to serving her Saviour wholeheartedly.
Writing songs that express His love and salvation story, all this is coupled with the twists and turns of a busy life being a mum, wife and part of one of the UK's top worship bands.
So who is the woman behind it all and where did her story begin?
Louise 'Lou' Fellingham is a resident at Church of Christ the King in the seaside resort of Brighton. The church also houses Stuart Townend and Paul Oakley among others – what a talented church! The church was the first in the New Frontiers Movement with a heart for serving their local community in a city known for its party scene. She serves the church by leading the 50 strong choir and takes part in leading other musical projects.

Lou has been performing with Phatfish for the last 17 years and has toured all over the world. They have headlined at many Christian festivals around the UK. Last month they took charge on the centre stage at The Big Church Day Out in the idyllic Sussex countryside in front of thousands of worshippers. Despite all of this exposure, Lou remains grounded and focused on the reason behind who she is:

But value wise, a mum at home is just valuable as what I do.

As the face of Phatfish - and you may even have seen her on Songs of Praise recently, she is also a mum of three and wife of Nathan Fellingham; drummer and founding member of Phatfish. Though she may be in the limelight, she is extremely honest, humble and down to earth; a woman seeking the Lord and following Him.

In her latest Blog post she describes herself:

If you've never met me, I am a mother of 3 young children, wife of 1 wonderful husband, sister to 4 other sisters, daughter, friend and life is busy! I believe wholeheartedly in Jesus Christ as my Saviour.

As a mother and wife, life can get really busy, which she freely admits can be a struggle. When offering an insight into her daily routine you get the picture:
I've got 3 children: 8, 5 and 1 [years old]. You've got school runs with the child on your back, pushing your buggy up the hill, conversations in the school playground and today [at Big Church Day Out] I had to make sure all the kids had a picnic, the sun cream, the nappies and the wipes and then you have to go on stage."
Lou Fellingham's style of music has struck a chord with the heart of the Church. Her music is sung in churches up and down the country by all denominations. Wherever you sit on the denominational fence, you could well be singing one of her songs this coming Sunday.
Her solo albums, Treasure, Promised Land and Step Into the Light, cover a wide selection of home-grown songs plus. Now, the first two come as a set; so you can get hold of some of the Church's most sung songs including 'Before the Throne of God Above', 'Sing to the Lord' and 'Amazing Love'.
Or, if you're looking for an album that gives a great overview of her 17 year career so far, check out her 'best of' compilation of her own and others songs. All the tracks have been recorded live in various settings to give the listener a real treat - a great selection of the very best in modern worship. These tracks best reflect her desire to facilitate worship among God's people, allowing congregations to connect with God intimately and with passion.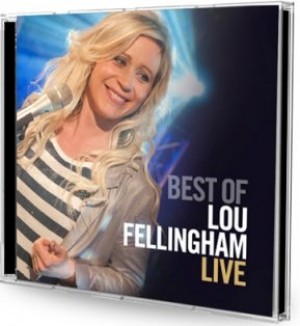 Tracks featured on this album cover 30 popular worship songs. Some are her own songs and others are famous covers of anthems such as 'In Christ Alone' and 'To God Be the Glory' which will have you singing along to at the top of your voice. Be sure to grab a copy of this album, great for long car journeys, a private sing-a-long or use in a personal or group devotional. There is sure to be something for everyone on this album.

Her blog piece summarises this album down to a tee:

This album is a great way to hear Lou's distinctive voice where she's most comfortable – singing and communicating to the people of God as they worship.
All that's left to say is we eagerly await a new album from the songstress- here's hoping we won't be waiting too long!
Quick Guide to Lou Fellingham
April 19th, 2013 - Posted & Written by Anna Hockley