Like The Eden.co.uk Christian Music Department, Tim Jupp's Big Church Day Out gives you the best Christian musicians, artists, bands and worship leaders all in one place.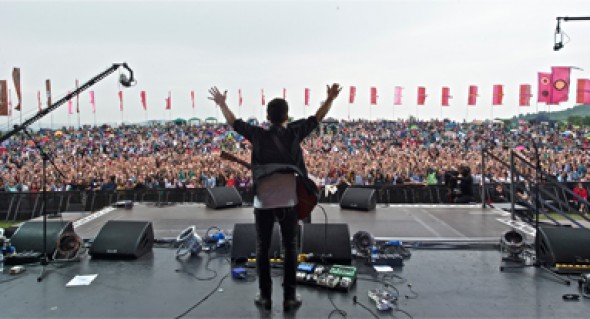 From its early beginnings at Wiston, West Sussex in 2009 - even then the biggest one day Christian event in the UK, Tim Jupp (Delirious?) has grown and matured the family friendly festival into this year's two day mix of Christian music and activity with an expected attendance of 13,000 church goers each day.
It's not everyday that Christian events bring the roads to a standstill!" - Tim Jupp


Friendly and Inclusive
BigChurchDayOut is all about encouragement and inspiration; equipping Christians practically and spiritually to achieve all that God has called them to do, locally and further afield, as individuals and as a united Church under Christ.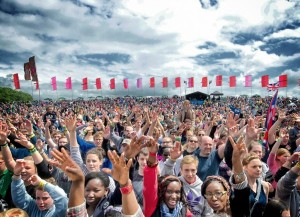 The event invites established churchgoers and those with no church tradition to see how they're all part of a bigger family.
There's space to relax and celebrate life through focused times of prayer and worship, and opportunity to make contact with Christian organisations working for social justice, in mission, debt relief and against poverty.Creating an event where the best artists and worship leaders can all be seen together in one day." - Tim Jupp

World Class Music and Musicians
From Matt Redman, Phil Wickham and Stuart Townend to Rend Collective, Empire Nation and Hillsong Live, the 34 programmed artists and bands offer audience engagement on stages from the arena scale UCB Main Stage to the intimacy of the Tear Fund Tea Tent.

Day Out for The Whole Church Family
The Wiston site includes a Kidsrome Farm where you can even milk a cow, provided by The Salvation Army's International Aid Department, A soft play tent, circus skills workshop run by circus professionals, Butterfingers, the inevitable face painting and kid-focused worship events lead by Birmingham based Big Ministries.
Hosted by Christians Against Poverty, the CAP Market Place Tent is more than just a retreat for a bit of retail therapy. It's the relaxed, informal place to participate in activities and demonstrations by faith based charities and organisations with the chance to show your support in real and practical ways.
Celebrating All That's Good
With the energy of a music festival mixed with the relaxed atmosphere of a village fete, BigChurchDayOut shows-off the life, vibrancy, talent and commitment of the UK Church. So if you need reminding that you're a part of it, or want to reassure your church that they are too, Wiston, West Sussex is the place to be this Bank Holiday Weekend 25 and 26 May 2013.
The Best Christian Musicians and Bands - In One Place
If you want a taster of what's to come, a reminder of what you enjoyed or a helping of what you missed at BigChurchDayOut 2013, follow these links to find the latest offerings from some of the events featured bands and artists: Hillsong Live, Matt Redman, Amy Grant, Phil Wickham, Jars of Clay, Brenton Brown, LZ7, Gungor, Britt Nicole, Israel Houghton, Newworldson, Rend Collective Experiment, The City Harmonic, Jamie Grace, Guvna B, Stuart Townend, Yazz, Nathan Jess, Chip Kendall, Superhero, Empire Nation, Ghostree and The Steels.
May 24th, 2013 - Posted & Written by Aaron Lewendon