In the second of a four part series, we talk to the leaders of the modern worship movement. Does our worship embrace community and togetherness? Do our songs need to be more multicultural? Why are some pushing for greater diversity in worship? Part 2.
United States based magazine Worship Leader recently compiled a list of the top twenty most influential worship albums of all time.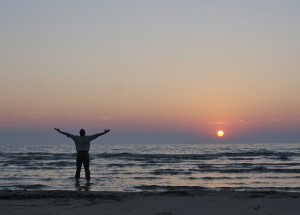 copyright spaceamoeba creative commons
The number one spot didn't go to Hillsong, Chris Tomlin or Michael W Smith. It went to a British group that helped pioneer the modern worship movement.
Writing in the 20th anniversary edition of the magazine, Andrea Hunter said: "If Love Song ignited the rock band as worship model, and the Vineyard continued to light the fire then…Delirious? added a booster rocket and shot it into the stratosphere".
The band's debut album Cutting Edge was originally released on audio cassettes, but was complied as Cutting Edge 1&2 on CD in 1994.
Worship Leader magazine also referenced Matt Redman's Facedown, Soul Survivor's Heart of Worship: Live '97 and Vineyard UK's Hungry albums as being influential.
It's easy to forget how many of the world's biggest worship leaders have emerged out of the UK. But far from being restricted to UK markets, artists like Matt Redman and Tim Hughes have their songs sung around the globe every week.
It's interesting to note that of the five most sung songs in churches across the US, three were written by British songwriters.
But are the UK and the US really leading the way in writing songs for the church? What about the rest of the world?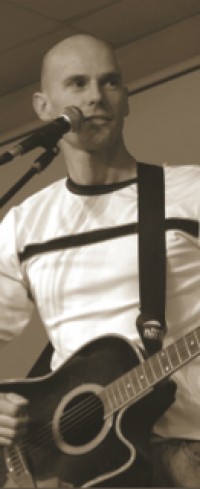 Embracing Diversity
Evan Rogers is a South African worship leader and songwriter who often emphasises diversity. Believing it should be part of the "core vision" of the church, Evan is passionate about encouraging multi-cultural worship.
The worship leader, who used to lead worship at Newfrontiers international leaders conference is disappointed that one style of music often dominates evangelical churches. He argues that local communities are diverse, and churches need to express this diversity in their music.
Explaining that mono culturalism in the UK is increasingly rare, Evan believes "acceptance and diversity expresses God's glory...By singing in other languages you're expressing that God isn't mono cultural or Eurocentric. His glory is far greater than just us."
Evan believes the church has moved away from true biblical worship and is critical of what he see as the "worship industry".
"A lot of what we sing is because of marketing rather than that's how God wants it to be. The way we do church has become quite performance based and we're trying to deliver songs rather than encounter God together."
Evan believes we need to re-discover the relationship between worship and community.
"Our praise needs to be more community centred than this self centeredness in our approach of God. My experience of other cultures is there's far more community which has challenged my thinking."
Citing experiences where Evan has worshipped with people who didn't have any instruments, he explains how multicultural worship doesn't need to be complicated. Believing an open mind and willingness to learn is all that's required, I asked Evan what the starting point is.
Exploring musical alternatives
"I'd encourage people to not just be listening to Chris Tomlin and Matt Redman but exploring some musical alternatives," he says.
As well as not just listening to popular artists, Evan suggests finding people in church who have experience of other cultures and singing parts of songs in a different language.
Evan wants to avoid gimmicks. He sees broadening expressions of worship as representing God's character and encouraging greater community.
Adrian Thompson from Kingsway Music says: "There are some churches who want to be multi-cultural in its worship style when it has a 90% white middle class congregation, that seems strange to me."
"However, if you have a congregation which is genuinely multi-cultural then your worship needs to reflect that whether it is gospel, Asian, choral or soft rock. I am not sure if there is the same discussions about black Pentecostal churches not playing 'soft rock' - it makes sense because that is not their core demographic."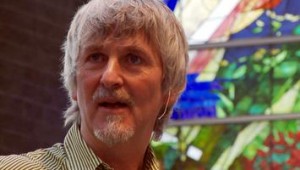 John Bell from Iona believes a community is an integral part of the Christian faith. "God never gave worship to people who did not know each other. He never gave worship to people who weren't concerned for one another. He never gave worship to people who did not have a common mission. The early church thrived because people had a common experience of Christ," he says.
As well as encouraging people to demonstrate community in their singing, John believes the process of songwriting should be explored with others.
"I don't work solo, I work in conjunction with other people so all of this stuff that has come out in my name has gone through other minds apart from my own. I don't believe it's right for an author to presume that because he or she has an inspirational moment, that the church has to sing what has been discovered. I think the song of the church has to represent the aspiration of people and the needs of people to God and if people can't say amen to what has been written, it's not worth singing."
Part one: 'Worship music: What should we sing?'
Part three: 'Worship music: Why should we sing?'
Part four: 'Worship Music: What does the future hold?'
April 11th, 2012 - Posted & Written by Sam Hailes