A young Bart Millard once told his Grandma "guess what, I've formed a band. We've set up a studio in an old abandoned day-care centre and we spend all our time and cash on recording and performing."
Grandma shook her head and in frustration said, "mercy me Bart, why don't you just get a real job?"
That's how MercyMe were named – by the comments of a concerned Grandma. 8 million album sales and 8 Dove Awards later, the Christian band have certainly built themselves a successful and worthwhile career (… thank Goodness they didn't take Grandma Millard's advice!).
Success They Could've Only Imagined
Some people may have never heard the bands name, but many will know of their world-renown worship song – 'I Can Only Imagine'. But what even more people don't realise is that the song has an incredible story to tell.
The song was written after Bart's father died of cancer when he was 19. He'd write the phrase 'I can only imagine' on anything he could get his hands on. That phrase became his consoling mantra, diverting his mind away from the heartache by reminding himself his dad was in a better place.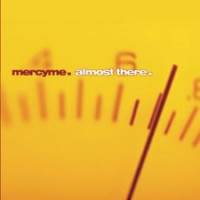 2 years later the band were challenged to write more congregational worship songs, but every page Bart could find whilst writing lyrics were covered in those 4 words. He knew he had to turn those tear-soaked words into a song, so that's exactly what he did. 'I Can Only Imagine' was the last song to be recorded for the bands independent album entitled 'Almost There', back in 2001.
The song has an extraordinary quality about it that's hard to put into words. Its success propelled the CD to Double Platinum status (over 2 million copies were sold), something only 7 other Christian bands have accomplished.
Now a father of three, Bart Millard can look back on those 4 words... knowing the song birthed from his hurt has profoundly impacted many lives.
The Hurt & the Healer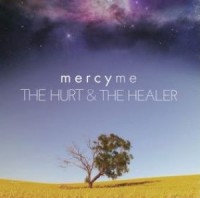 Bart recently explained in a YouTube video that the band has seen their fair share of tragedy over the past year, individually and as a group. 'The Hurt & The Healer' reflects those experiences. Experiences that emotionally cripple us. But in the midst of those experiences MercyMe musically explore the healing moment of collision between our hurt and God's love.
"I'm alive // Even though a part of me has died // You take my heart and breathe it back to life // I fall into your arms open wide // When the hurt and the healer collide." – Chorus from the title track, 'The Hurt & The Healer'.
This must-listen-to song has the very same extraordinary quality they captured in 'I Can Only Imagine'. The music feels transcendent, the lyrics spark revelation and the sentiment conveyed through Bart's vocals is both passionate and reassuring.
But can music really make a difference in times of pain? Can it bring change, heal hearts and restore communities? On New Year's Eve 1989, an American-born actor best known for talking to his car stood on top of the crumbling Berlin Wall in front of 1 million united Germans. Together they sang as one city an anthem of freedom after 28 years of segregation. Music can and does continue to change peoples hearts.
The Worship Sessions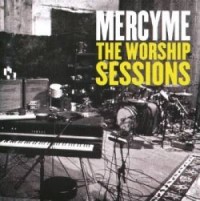 Over the years, MercyMe's fan base have asked over and over again what their favourite worship songs were. So in reply the band recorded and released 'The Worship Sessions' as an online album – the bands 11 favourite songs they love to worship to. One year later, the album found it's way onto CD and made it across the Atlantic and available in the UK.
Strangely, this album has a distinctly 'British' feel. Every song on the recording has been popular in churches across the UK, still being sung in our congregations. Songs such as 'Mighty To Save', 'Hosanna' and 'In Christ Alone'. Plus the band displays a fondness for British hymns long forgotten, such as 'Come Thou Fount' and 'There Is A Fountain'.
This personal album documents a small collection of songs that have ministered, inspired and lifted up the band members. In recording them, MercyMe style, they offer them back to the world with a grateful smile, allowing them to do the same for others.
October 18th, 2012 - Posted & Written by James Warwood