Katie Davis Majors is a mould-breaker.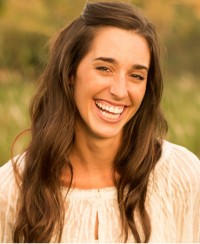 Any negative preconceptions you may hold about millennials, commonly tagged as impatient and entitled, will be thrown out of the window when you hear her story.
For those of us who enjoy reading biography as well as those who want to give a life-changing or faith-affirming gift, 'Daring to Hope' is a must-buy book.
It's the follow up to Katie Davis' award winning 2013 work, 'Kisses from Katie' which had a huge impact on those who read it. 'Kisses from Katie' told the story of how a teenage girl left behind a privileged lifestyle - including all the trappings of Western culture, such as nice clothes, a sporty car, a place at an expensive university etc. and swapped it for a gap year teaching reception class in an impoverished part of Uganda.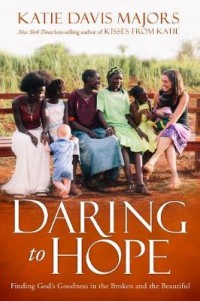 Not so remarkable - you may think – lots of people do voluntary work on their gap year – true, but for Katie, what started out as a gap year became her calling. After returning home, she couldn't get the children of Uganda out of her mind. Katie gave up her place at university and returned to the war-torn country, set up a ministry and adopted more than a dozen children – not your typical gap year experience.
The people of Amazima Ministries, founded by Katie, have done some wonderful work in the Masese region of Uganda, including the provision of schooling for children, the launching of craft businesses for mothers as well as offering medical outreach for all.
'Daring To Hope' – tells the next chapter in Katie Davis Major's (now married) life. Written 10 years after her move to Uganda it tells the story of how Katie made a home and found a purpose as well as how she found God's heart for the needy through the growth of herself, her family and her ministry.
'Daring To Hope' is released on October 6th and is available from Eden.co.uk - your online Christian bookshop.
September 19th, 2017 - Posted & Written by Stuart Wilson