If you're a Church leader, the chances are that when you hear the words 'Family Service', you'll probably have one of two reactions:
1. Amazing! This will be a fun service with dancing, games, songs, storytelling, and excitement and messages for all ages!
Or
2. No! How am I supposed to keep all these sugar fuelled children entertained all morning without boring the adults?
Whether you're excited or terrified, we have plenty of resources to help you plan a memorable and engaging Easter service.
Talking Easter: Books to Help You Share the Message of Easter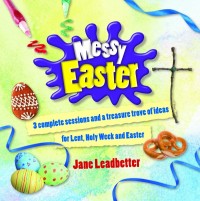 More Easter Cracked from Scripture Union is another collection of great ideas for sharing the story of Jesus' death and resurrection
Messy Easter by Jane Leadbetter is part of the much loved and treasure 'Messy' series, which brings great new ways, not just of holding a service, but of bringing people together to hear the Good News about Easter.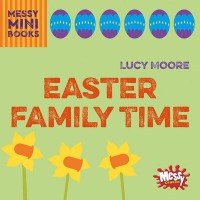 Sharing Easter: Booklets and resources to give away and share the Easter message
Easter Family Time is part of the Messy Church movement, and gives families a great opportunity to discover together more of Easter through puzzles, colouring, and readings. They're availiable in singles, and packs of 10 or 25.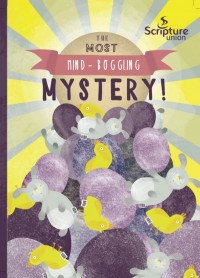 The Most Mind-Boggling Mystery by Gemma Willis is part of Scripture Union's new series of colourful and contemporary leaflets that opens up the Gospel with engaging clarity. For ages 8-11, this booklet uses captivating images to tell the story of Easter.
The Biggest Surprise by Gemma Willis clearly and simply shows why Easter is so very important in a way that 5-8 year olds can understand with no difficulty, but that leaves room for you to talk with them afterwards. Both this and The Most Mind-Boggling Mystery are availible in packs of 10.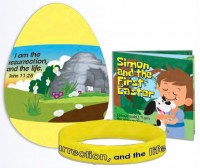 Giving Easter: Easter Prizes and gifts
Jumbo Gospel Egg with bracelet & booklet is a great little gift that tells the story of Easter, as well as having a wristband that is a reminder of what it's all about.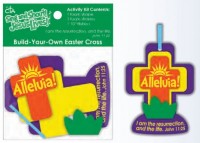 Easter Family Activity Kit with stickers tells the Easter story with sticker and colourful illustrations.
Foam Cross Activity Kit is a great little kit with one huge plus point: you don't need glue to assemble it!
Everyone's Easter: Creating a service for all ages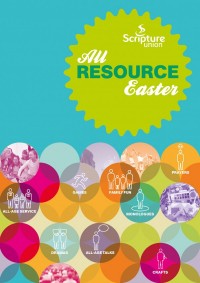 All Resource Easter by Scripture Union is made to help you create an engaging Easter Service for all ages. With all-age talks, crafts, prayers, monologues, and games equip you in bringing a memorable Church service this Easter.
Messy Togetherness is a standing-back, a look at how Church for all ages is done, and a great way of adopting a mindset of approachability when thinking of planning a service. It also comes with 3 session outlines which, whilst not Easter base, prove a great framework for creating an engaging service for all.
January 23rd, 2017 - Posted & Written by Aaron Lewendon