A new website packed full of free resources for Christian writers has been launched by an author whose first book was dubbed 'The Christian Bridget Jones'.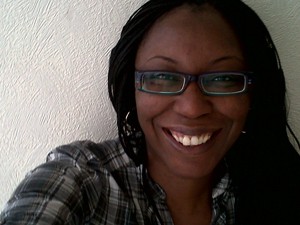 Abidemi Sanusi
Founder and editor of Ready Writer Mag
Abidemi Sanusi launched Ready Writer Mag in late February, and it is already proving popular among Christians who write.
The site provides advice and information on getting started, financial planning for freelancers, writing fiction, non-fiction as well as 'non-book' work, such as writing for the web and screen writing.
Also included are interviews with authors, which provide valuable tips, book reviews and visitors to the site can sign up to receive free updates via email.
Abidemi Sanusi is herself an author with a wealth of experience of writing for both the Christian and general markets. She is the author of several books, including Eyo, which was nominated for the prestigious Commonwealth Writers' Prize.
Her first book, Kemi's Journal, was nicknamed 'The Christian Bridget Jones' by The Independent on Sunday newspaper. She is also the founder of www.readywriter.co.uk, which provides content for companies looking to maximise their online presence.
Abidemi Sanusi commented to Christian.co.uk: "Ready Writer Mag offers unrestricted access to quality resources on writing. The website offers practical tips on everything from writing techniques to making it as a freelancer and is primarily aimed at aspiring UK-based Christians who would like to write or work in the Christian publishing industry.
"I launched the site because I'm always asked by aspiring writers about how they can write for the Christian market. Ready Writer Mag is my way of answering those questions.

"A lot of Christian writing websites are US-based and many of them are understandably following a subscription model as they have to cover their costs. I thought I could do something to fill the gap – and provide help for free – so I did!"
April 19th, 2012 - Posted & Written by Claire Musters