Popular worship leader and blogger Vicky Beeching has encouraged the church to embrace the internet.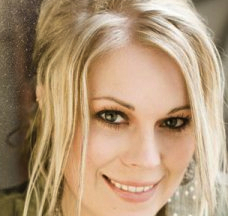 Vicky Beeching
The popular worship leader and theology student writes on social media
In an article for the Royal School of Church Music's March edition of Church Music Quarterly Vicky argued the internet has created a "seismic shift" in society.
In the piece titled "Joining the Bandwidth", the worship leader said that mobile phone technology, "represents a powerful new way of communication and relationship".
"It's a new way of 'doing life': people want to take a photo, send a text, share their thoughts on Facebook and Twitter while they are having an experience. If we cannot embrace that as the church, we are out of step with the culture we are trying to reach".
The singer songwriter suggested practical ways for churches and Christian individuals to engage with the online world including reading and writing blogs, creating a Church twitter account and inviting the congregation to text questions to the preacher after the sermon.
While acknowledging not all churches are "tech-savvy", the musician argued "keeping the pews filled for another generation" would mean engaging with new technology.
Admitting "no positives come without pitfalls", Vicky warned church musicians to "not become absorbed with the global reach of the web" and avoid encouraging excessive use of mobile devices.
Vicky is currently studying for a PhD in Theology at Durham university, specialising in studying the interaction between the online world and Christian spirituality. She regularly blogs on theology, technology and music and has released five studio albums plus a 'best of' compilation.
March 9th, 2012 - Posted & Written by Sam Hailes