Joe Story suggests that all those involved in producing Christian literature need to pursue 'cooperative excellence' more than ever.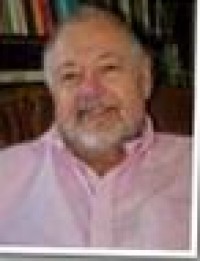 Self-publishing has always been with us. In the early part of the third Century Origen wrote around 6000 works and even if these were no more than mere chapters, they were probably equivalent in size to about 300 books today.

Such was his output that he had seven stenographers to whom he dictated in turn. They each then had a scribe who prepared the long-hand copies and these were assisted by a number of girls who prepared further copies for distribution. Whilst it is rumoured that the finance for this venture was provided by Ambrose, the whole operation was undeniably writing and self publishing on a grand scale that was driven by the author's passion.

The publisher, as a separate entity in the field of literature, came much later following the invention of the printing press. As mass production became possible, so too did mass distribution and sales, and the book trade came into being. Each part of the process was served by those with the appropriate expertise and each was freed up to concentrate on their own chosen area.

As the trade moved through the centuries, the role of the publisher further developed. Quite naturally some began to specialise in specific types of books, and as they did so they were able to gain expertise which could be used to bring in editorial and commissioning skills rather than simply those of production.

Christian books have always claimed a sizeable proportion of the market from the First Century onwards, but arguably the Christian Book Trade as a separate entity, only came into being mid way through the 1900s. Christian Literature Crusade, born out of the Worldwide Evangelisation Crusade, brought a focussed impetus which had a tremendous impact on the Christian scene. George Verwer then founded Operation Mobilisation with the concept of evangelisation through literature, and through its subsidiary Send The Light Trust, it helped to consolidate and advance all the work previously done.

The decades that followed, at least into the 1980s, were years of growth and expansion and many of us remember well written books selling in large quantities.

The number of bookshops and distributors has been steadily declining for some years now. Some publishers have all but stopped publishing and are simply re-issuing old titles. One group that is not in decline is the writer who have always had the option of self publishing, and whatever else is happening in the trade, they are able to go down this route. The hard fact of the matter is that writers will always write. They must write, they can't live without writing. Even if no one pays them, they will take a second job to finance their writing. The truly passionate will blog it, tweet it, photocopy it, write it on loo paper and cave walls.

Even if all the technology were wiped out, there would still be the Origens of this world getting it out on rolls of vellum. There is a passion and raw energy that drives many writers, which has not always been to the fore with those involved in publishing, distribution and bookselling, and it is this which has given the writers the will to survive.

If it is not only to survive but prosper, the Christian book trade as a whole needs to fuel its passion; the driving belief that God uses literature to change lives. Along with the decline there are encouraging signs of innovation through small new publishers and new shops which are opening against the trend. And of course there has been a large increase in the market for ebooks.

We are in a time of change. More than ever there is the need for writers, publishers, retailers and churches to rediscover the value of Christian literature. As different skills within the trade come together in mutual recognition of each other we do have a future.One of the problems we have faced over recent years is a decline in the standard of writing.
This has not helped to encourage publishers to look for new writers and there has sometimes been a tendency for them to play it safe.

I understand and sympathise with those publishers who, having ploughed through a hundred sub-standard manuscripts, just cannot work up the enthusiasm to spend yet more time and effort seeking out and nurturing the few new excellent writers that are out there. But if they do not, they will be cutting themselves off from a source of invigoration and life that all of us in the trade so desperately need.

Self-publishing will always be with us, and the likelihood is that it will get easier and easier. I am not convinced that this will be a good thing. Perhaps I am being over nostalgic, but I tend to think that the very best books – for enjoyment and for spiritual usefulness – will be those written by a good writer, edited by a good editor, published by a good publisher and sold by a good bookseller.

Making those connections, aiming for united and co-operative excellence, is surely not a bridge too far.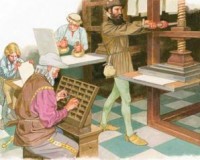 Joe Story is a part time Baptist minister working in a mixed denomination church. He ran the Manna House Christian Bookshop for fourteen years before leaving in 2007 to concentrate on writing. He has had over 75 articles published in various magazines and he produces a monthly periodical for Churches Together in Northampton where he lives. He has just completed serving for five years as the National Events Organiser for the Association of Christian Writers.
January 18th, 2015 - Posted & Written by Together Magazine