Church leaders looking to appoint the next Archbishop of Canterbury may use Twitter to crowd source suggestions for the role.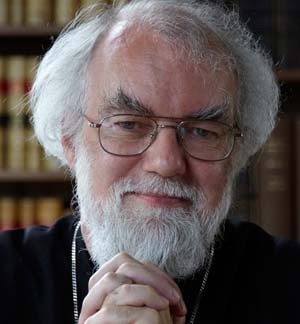 A replacement for Archbishop Rowan Williams may be found via twitter.
And they will also be consulting leaders of other faiths as they consider the appointment.
Media reports have claimed that twitter will be a formal part of a "wider consultation process" in the finding of the Church of England's next top Primate.
If this is true it would be a huge departure from the age-old, long and private process usually used.
There are certain traditions that will be upheld. For example, the responsibility for choosing the candidate lies with the Crowns Nomination Committee (CNC). It must submit two names to the Prime Minister, who is still constitutionally responsible for tendering advice on the matter to the Queen. She will indicate her approval and the candidate approached before any announcement is made.
The CNC is made up of 16 voting members, as well as the Secretary General of the Anglican Communion, the Prime Minister's Appointments Secretary and the Archbishops' Secretary for Appointments, who are non-voting members of the Commission.
But, in a departure from the norm, before the CNC meets at the end of May, there is going to be a "wider consultation exercise to inform the Commission's consideration of the needs of the mission of the wider Church of England and the Anglican Communion".
The Church of England's website explains that this 'extensive consultation' means: "An announcement will be made in the church press inviting people to write in with comments on the challenges of the role. In addition, the Appointments Secretaries will consult with a wide variety of people from church and public life including senior church representatives, representatives from other Christian denominations and representatives from the Anglican Communion."
It goes on to explain that "Senior figures in other faiths, the secular world and the life of the nation will also be invited to comment in the light of the national significance of the role of the Archbishop."
High profile tweeter 'The Church Mouse' said: "It is normal procedure for a consultation to take place during episcopal appointments, although this normally means the well organised and vocal make the biggest impression. Tools like twitter would allow the Church of England to hear from the grassroots, who have no other say in who becomes their Archbishop, so I would strongly support a broad listening exercise this time around."
March 27th, 2012 - Posted & Written by Claire Musters