Kevin mayhew Articles on Eden Blog
An exclusive extract from 101 Creative Prayer Ideas by Eleanor King
July 11th, 2018 - Posted & Written by Laura White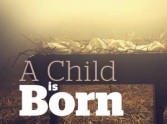 I don't know about you, but I feel like we skipped Autumn and have gone straight to Winter. The nights feel dark already, there's a crispness in the air and large tubs of chocolates are on offer. Christmas is well and truly on the way and with it, the exciting anticipation of the wa...
September 21st, 2017 - Posted & Written by Laura White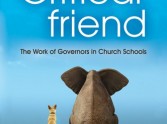 Identical twins and retired clerics, John and Paul Cox, have the exact same birthday. Now they have had titles published on the exact same day. Is that a first? Christian resources publisher, Kevin Mayhew, certainly think so.
March 31st, 2013 - Posted & Written by The Editor
Most Popular Articles
Updates from the live @Edencouk twitter feed!
Don't forget to follow us @edencouk
Recent Article Comments
No Comments.
Nia Wright has made 0 posts.
34 useful comments
A Reader has made 2 posts.
28 useful comments
Les Ellison has made 50 posts.
10 useful comments
Ian Matthews has made 8 posts.
8 useful comments
James Warwood has made 4 posts.
8 useful comments
Last updated: 17796 days, 7 hrs, 1 min ago