Eye on it review Articles on Eden Blog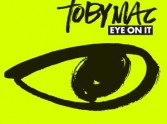 Toby Mac is incapable of making a bad album.
September 6th, 2012 - Posted & Written by Sam Hailes
Most Popular Articles
Updates from the live @Edencouk twitter feed!
Don't forget to follow us @edencouk
Recent Article Comments
No Comments.
Nia Wright has made 0 posts.
34 useful comments
A Reader has made 2 posts.
28 useful comments
Les Ellison has made 50 posts.
10 useful comments
Lyn Myers has made 5 posts.
8 useful comments
Ian Matthews has made 8 posts.
8 useful comments
Last updated: 17800 days, 3 hrs, 14 mins ago