The Young Messiah is a unique story focusing on the early life of Jesus, specifically a year when he was seven years old and what it might have been like for Him.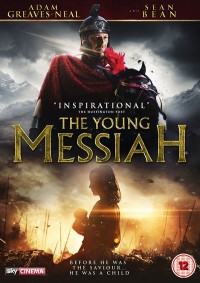 The film is based on Anne Rice's book Christ the Lord: Out of Egypt and of course there isn't any detailed Biblical account of Jesus growing up, so this is an imaginative piece that tries as director and film co-writer Cyrus Nowrasteh has said to present a realistic portrait of Jesus as a child both grounded in faith and consistent with the adult Jesus revealed in the Bible.
The Young Messiah follows a seven year old Jesus and his family as they travel from Egypt to Nazareth and onto Jerusalem. Jesus' divinity is beginning to unfold and He asks His parents for answers, but trying to protect Jesus, Mary and Joseph are afraid and unsure what to say to explain who He is because He is God. Along with Roman soldiers trying to kill Jesus, King Herod who is starting to go crazy and a creepy satan, there are some tense scenes and there are scenes that show Jesus as who He is, the Son of God, God as a human as a child, there are touching scenes and there are scenes that will just build your faith as Jesus the child slowly learns who He is and what He must do.
The film is produced and directed exceptionally well from locations, costume and right through to the cinematography, style and colour grading, it has that Biblical epic feel as one would expect similar to The Nativity Story and The Passion of The Christ and alongside a well written and unique story makes The Young Messiah a gripping and compelling film to watch. You can feel that Cyrus and his wife who both co-wrote the film put their all into making this film.
The Young Messiah is worth watching, it is an artistically imagined story that is entertaining and as said is a gripping, powerful and wonderful portrayal of Jesus as a child. The film will get you thinking and even prompt people to ask questions and to find out more about who Jesus is if they don't already know.
The original review can be found here, as well as news and reviews of other big-name Christian films. Released on the 10th April, The Young Messiah can be ordered today!
April 8th, 2017 - Posted & Written by Aaron Lewendon