Jesus Culture Music has become a home and label for many of today's renowned Worship Leaders including Kim Walker-Smith, Bryan and Katie Torwalt and morerecently, Chris McClarney. As Elevation Music release Everything And Nothing Less, Sue Rinaldi meets up with the album artist Chris McClarney - known for penning "Your Love Never Fails" and for wearing different coloured Converse - and discovers the generous and joyful person behind the music.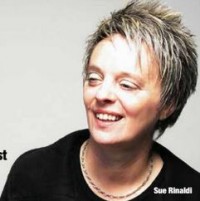 Almost 120 years ago a song was born in the heart of American art teacher, Judson W. Van DeVenter. Wrestling with a pivotal decision, words of surrender emerged out of a resolve to submit to the will of God. "All to Jesus I surrender" has since become a powerful declaration for thousands of individuals andthe simple but weighty words of the chorus, 'I surrender all', have spanned decades and criss-crossed denominations, generations and cultures. Less than a year ago, a song was born in the heart of worship-leader Chris McClarney as he sat down at the piano. The song "Everything And Nothing Less" was to become the title track of his latest album and was directly inspired by this much-loved, timeenduring hymn.
Holy Moment…come with expectation, everything abandoned
Growing up in a house of faith with a father who was a youth pastor, Chris always felt that God was close. This inherent awareness of divine love and holy presence naturally emanates throughout his whole demeanour as well as through his worship leading and songwriting. Believing that God has shown him unmerited favour, Chris
is confident that every happening in his life is "because of God. It doesn't really matter how many CD's I've sold, being a good dad, a good husband and a good friend are the things that really matter."
Another thing that really matters relates to his songwriting. "The question I ask myself," explains Chris, "is what do my church or other churches need to be singing? Also, how can I give melodies and lyrics to people that express what they are wanting to say in their heart?" As Chris sat down with co-writer Jason Ingram, it was with the view to write a call to worship and as they began worshipping, "Holy Moment" was formed. Aptly, it's the opening song on the album and is an invitation to encounter the glory of God.
The last minute and a half is sonically spacious and intimate as the Sacramento crowd enter in.
Beauty For Ashes…your grace an endless river, your love an avalanche
Nashville has long been identifi ed as the hub of contemporary Christian music and even though creative centres are springing up elsewhere, Chris remains resolute in his geographical loyalty. Perhaps his previous role as Worship Pastor for Grace Center has kept him rooted but as Chris reflects upon those years, it appearsmore profound than that. "I love Nashville, it's agreat place for a family. I grew up in Nashville aware of people self-promoting all the time and I told myself I would never get into that. I feel called to be in it but not of it – a call to be in the music industry but not be music industry."
Observations like these could sound a tad judgemental but there is no chill to his words, only warm respect. He adds, "I feel part of my calling is to be almost ironic. I'm less about the business and would rather sing songs people know. I'm not the type of guy who wants to do my own songs, although I could grow in the area of stepping out and doing that."
Indeed he should! As the refrain declares 'Beauty for ashes' his soul-tinged voice transports hope. Chris describes how that song came "out of ma spontaneous worship time. God takes the ruins, the complete demolition and out of that, something beautiful happens."
Running After You… deep calls to deep
Writers often have a bespoke process for cultivating creativity, Chris describes his. "I constantly have two people in mind when I write - the older guy who doesn't like music and
the person who has just lost someone or been diagnosed with cancer or given other bad news. How will they respond? How do I write songs that are hopeful but not dismissive of pain?"
As soundwaves of peace absorb and refresh the ache and agony of thirst and longing in "Running After You", a co-write with ex-Delirious,and guitar legend Stu G, that aim is fulfilled. Dynamically yet tenderly.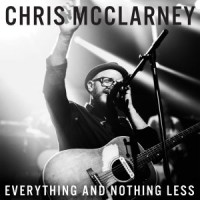 Everything And Nothing less…you deserve my every breath, my life, my song, I surrender
Part of the McClarney appeal is his energising love of God, his care for others and an untarnished zest for life.
"Everything is the Lord's timing", enthuses Chris, "and I equally feel as much a bystander as an active participant. Jesus said 'Whatever you've done to the least of these, you've done to me.' As long as I'm anchored to that reality then I have freedom to do what I do. I'm humbled. I feel like the luckiest guy in the world. I have a wife and healthy kids and I get to do what I love to do. I try and take the life I've been given and use it for the glory of God. "
Everything And Nothing Less was recorded over 2 nights in Sacramento, USA with Worship Leader Chris McClarney together with the Jesus Culture band and features Kim Walker-Smith and Stu G.
July 24th, 2015 - Posted & Written by Together Magazine