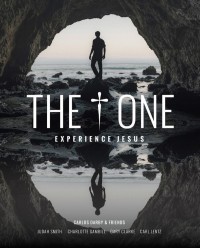 Jesus told us to go out and make disciples in all the nations, and in doing this we should utilise every means of communication that will point people to Him. Every generation has had a style of visually communicating the narrative of the gospels. From paintings to stained glass windows, stickers with doves to cars with fish, Christians have always wanted to visually represent their faith. Using contemporary means of communication is not about overshadowing the message, but about sharing that message in a relevant way.
I grew up fascinated by photography, but never wanted to be a photographer. I simply appreciated the power that an image could have on my memory and imagination. This fascination never left me and was one reason I went on to study at the London College of Fashion. As a Christian who loved visual communication, I wanted to learn to bring a high level of expertise to image creation when communicating the gospel message.
We created The One: Experience Jesus so that people like me, who are visual learners, can grasp ideas and stories that help us move forward in our thinking. When I heard psychologist Jerome Brunner of New York University say people only remember 10 percent of what they hear and 20 percent of what they read, but about 80 percent of what they see and do, it made me realise that a book like this could really impact people. I want to communicate the gospel message because it has changed my life, but I believe we need to do so for people who have grown up learning not only a written language but also a visual one. The One communicates the gospel message and the outworking of a relationship with Jesus in a way that translates to a visual generation.
It looks at the fundamentals of the gospel message and breaks them down, starting with the relevance of Genesis and then progressing through to how God paved a way for us to have a relationship with Him through Jesus. This is accompanied by a visual narrative that will help the reader engage with the text and understand that Jesus wants to be known and felt in a personal way.
Whether a curious non-believer, a new Christian, or one who has been in a relationship with Jesus for many years, The One will answer questions about what this relationship we're all called into really means, and how to experience it in the way that God
intended. There are multiple elements to the book that are designed to connect and bring understanding on different levels. There are personal stories which are quite extreme, but everyone can relate to times of desperation and feel the hope of salvation and freedom that comes from redemption.
The interviews with dynamic and inspiring Christian leaders such as Carl Lentz, Christine Caine, Judah Smith, and Charlotte Gambill, among others, open up a dialogue that could be just you and them out for coffee, having a chat, and bringing a unique and personal perspective to the themes found in the Bible. Jesus is personal, he's not on stage teaching down to us, he's right with us, talking to us. That's why it was important to me to try and capture that feeling of a dialogue in this project. These leaders are also excellent at relating the gospel in a way that makes sense to this and the next generation. Interviewing them changed my perspective in so many ways and I know their wealth of wisdom and personality will have an impact on the reader too.
Whether you're a follower of Jesus or not, an image can stir your emotions, incite action and create change. I hope that many non-Christian's pick up this book, initially from a purely visual perspective, and are then drawn into the message. Who knows what Jesus could do through the text and visuals to change even one person's eternal destiny.
Barriers tend to stay down when people feel they can relate with what you're presenting, therefore the images are so important in communicating in a relatable way. For Christians this book is for those who love to read but also appreciate images that are emotive and that tell a story pointing to the beauty in God's creation. Like a good movie or restaurant, an experience is meant to be shared, and this book is a resource that you can feel comfortable sharing with friends, family or work-colleagues who don't know Jesus and those who do.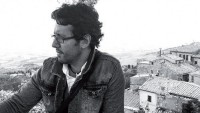 Carlos Darby is a Creative Director who studied Fashion Business at the London College of Fashion earning degrees from Nottingham Trent in Fashion Marketing and Communications. His work as a Creative Director began with producing magazines for Hillsong Church London. Carlos then led the team that produced WORD, a NT Bible magazine which has been in print for 5 years and distributed to more than 115,000 people globally.
October 1st, 2015 - Posted & Written by Together Magazine