Welcome to our review of the best new Christian books, CDs and DVDs on the market.
Our March round up includes Gerard Kelly's new Spring Harvest book, international speaker Jeff Lucas' book on the life of Samson and the latest Passion album.
'Don't Miss'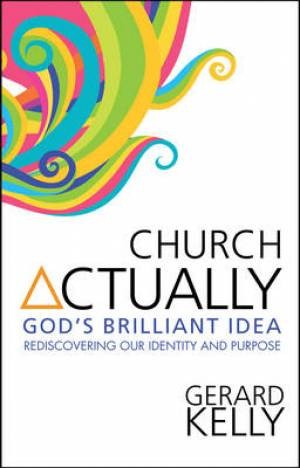 Church Actually - Gerard Kelly [Book]
Written by Gerard Kelly, the title comes from the title of this year's Spring Harvest. Exploring four of the 'brilliant ideas' inherent in God's design of the church, the book aims to help the reader discover a wider vision of the Kingdom and the church's role in it.
Worship Anthems 2012 - Various [CD]
Featuring songs from events including Soul Survivor, Grapevine and Spring Harvest, this new compilation is packed full of worship and inspired by Psalm 96, "Sing God a brand new song!".
What's In the Bible 7- Phil Vischer [DVD]
From the creator of Veggietales comes Exile and Return. The latest in the What's In the Bible series will take your family through the books of Ezra, Nehemiah and Esther. It tells the story of the Israelites return to Israel after years of exile in Assyria and Babylon and ends with the exciting story of Queen Esther saving the Israelites.
'Worth a look'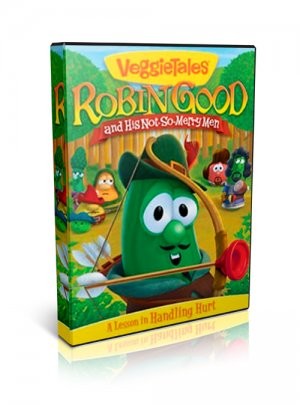 Robin Good - Veggietales [DVD]
Veggietales are back with a new DVD telling the story of Robin Good's mission to fundraise from the rich to give to the poor. But when donations are down and Robin's band of friends desert him, will Robin be able to overcome his hurt and restore the townspeople's hope?
There Are No Strong People - Jeff Lucas [Book]
With one critic comparing it to a John Grisham novel, and another praising its theological depth, the book combines Jeff's unique (and often amusing) stories with a through walk through the story of Samson. Find out more by reading our interview with Jeff here.
Yeshua - GP Taylor & Paula K. Parker [Book]
Yeshua is an imaginative retelling of 29 New Testament Bible stories for children aged 9 - 11.
'Ones to watch'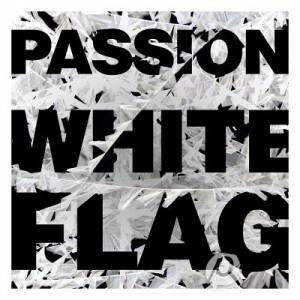 White Flag - Various [CD]
Passion return with their latest CD packed full of new worship songs. Whether your church is looking for a collection of new songs, or you just want to find out what 40,000 university students praising God sounds like, White Flag does not disappoint. Read our full review here.
Do Yourself a Favour... Forgive - Joyce Meyer [Book]
Joyce Meyer's new book explains how forgiving is the only thing that can free you from the terrible turmoil that follows when you allow your anger and bitterness to get the better of you and spill over into every part of life.
Hearts & Hymns - Various [CD]
Songs of Praise presenter and self described "hymn anorak" Pam Rhodes has compiled the nation's favourite hymns, old and new with this stunning new release. Find out more about Pam by reading our interview with her here.
If God Then What? - Andrew Wilson [Book]
Andrew Wilson returns with his fourth book. It's an apologetics book with the content of Tim Keller's Reason for God written in the style of Donald Miller's Blue Like Jazz. If God Then What? has already received top reviews. Find out more by reading our interview with the young theologian here.
March 30th, 2012 - Posted & Written by Sam Hailes