Get the heads-up on the best of this summer's worship with the 2017 Summer Soundtrack
Shall we start with the ladies? This Spring saw the release of new projects from some of the leading women of worship.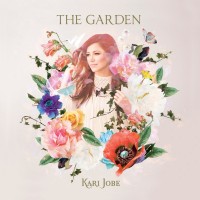 One of the most distinctive female voices of her generation, Kari Jobe (writer of Forever and the voice of Revelation Song) released her brand-new studio project The Garden. Many of the songs on the album were written during a season of pain & loss in Kari's family, and reflect upon God being the Gardener who brings beauty and fruitfulness through pruning.
Darlene Zschech (Shout to the Lord, Victor's Crown), the "First Lady" of the modern worship movement, followed-up 2013's bestselling Revealing Jesus with another anthemic live recording Here I am Send Me, featuring songs written in her local churchfor the local church. Trust is a welcome return for Jaci Velasquez, whose first new material since 2012 is a fabulous collection of devotional songs that resound with confidence in God's goodness, faithfulness and provision.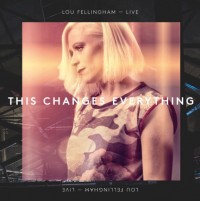 Britain's own Lou Fellingham offers a landmark first live album This Changes Everything is chock-full of hymns and songs of real maturity, depth and beauty, delivered with Lou's signature pure and seemingly effortless vocal. Lou joins with Chris McClarney for a couple of duets.
Finally Starlight, the new live album from Bethel Music features an all-female line-up of Bethel's own Jenn Johnson, Amanda Cook, Steffany Gretzinger, Kallen Heiligenthal, Melissa Helser and Hannah McClure plus special guests Kristine di Marco and Francesca Battistelli. The songs from this album will inevitably find great favour in the local church.

Worship movements and ministries both familiar and emerging are also well represented this summer.
Covenant Worship from Texas bring Sand and Stars, a lyrically beautiful, live collection of intimate songs of devotion; Worthy of Your Name, this year's live album from the global student movement Passion, continues its tradition of content-rich anthems from Crowder, Kristian Stanfill, Chris Tomlin, Matt Redman, Hillsong UNITED and many more; and it wouldn't be summer without festival favourites Rend Collective blessing us with their trademark folk-worship sound - check out Build Your Kingdom Here: a Rend Collective Mixtape to take home your Big Church Day Out experience; and Bethel Music bring us The War is Over, the label debut of songwriter/worship leader Josh Baldwin.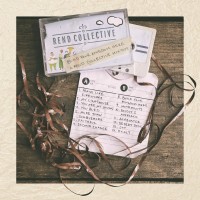 3 great releases I'm looking forward to hearing later this summer will be For the Cause (releasing 16th June), a great collection of family-friendly songs and hymns from Keith & Kristyn Getty, road-tested with their own kids; Hillsong UNITED return with a new project, and we're delighted to release the debut album from New Wine worship leader Chris Sayburn - be sure to catch Chris at this summer's events!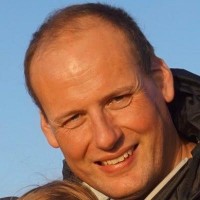 Oli has been working in Christian music for over 17 years, and serves his local church in worship & mentoring. He loves the mountains and the seaside, but his favourite place is where the people call him "Tremendous Daddy" and "Handsome Husband".
May 4th, 2017 - Posted & Written by The Editor