The Together magazine team offer their suggestions as to what might be 'hot' over the next few months! Take a look through the 10 wonderful suggestions and then find out more information about each individual book by clicking the title.
Let's get started..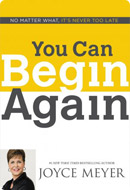 In typically robust style Joyce Meyer demonstrates that God isn't done with you yet. She urges readers not to give up on themselves and especially not on God, whatever the circumstances. If you thought it was too late, it's not. With God you can begin again.
Paperback
Available now for £12.75 from Eden.co.uk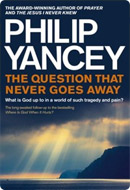 The long-awaited follow up to Yancey's bestseller Where is God When it Hurts?. Yancey tells of his experiences in 2012 meeting people caught up in the tsunami in Japan, the siege of Sarajevo and the murder of twenty children and six staff at Sandy Hook Elementary School. He doesn't provide the answer to the question but he might just help us process out thinking.
Paperback
Available now for £9.36 from Eden.co.uk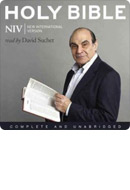 David Suchet, best known as TV's Hercule Poirot, became a Christian in 1986 after reading a Bible in a hotel room. Ever since then it has been his dream to make an audio recording of the whole Bible. Suchet spent over 200 hours in the recording studio to create the very first full-length audio version of the NIV Bible spoken by a single British actor.
4CD Set / 80 Hours, CD-MP3
Available now for £12.75 from Eden.co.uk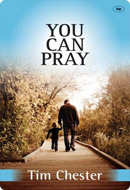 Not a great pray-er, easily distracted when praying, struggling to pray at all? Tim Chester says you are not alone in this. Here he reveals what he believes is the secret of great praying – and it has nothing to do with human skill. "Prayer is a child asking her father for help. And that's not beyond any one of us."
Paperback
Available now for £9.36 from Eden.co.uk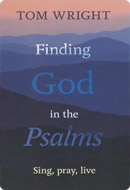 Another volume from this prolific writer aiming to help us to understand and apply scripture better to our daily lives. Wright shows how the Psalms can help us to connect and commune with God in the way that Jesus did and makes a passionate case for putting the Psalms back at the centre of Christian prayer and worship.
Paperback
Available now for £12.75 from Eden.co.uk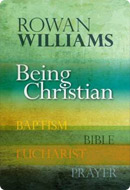 The former ABC has been a busy writer since returning to academia and in his latest book Rowan Williams explores the meaning and practice of four essential components of the Christian life: Baptism, Bible, Eucharist and Prayer. Here is an invitation to everyone to think through the essentials of the faith and how to live it.
Paperback
Available now for £7.75 from Eden.co.uk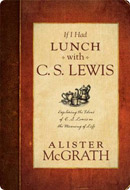 McGrath is quite an authority on Lewis, having recently researched him extensively for his biography C. S. Lewis: A Life. What if you could ask Lewis his thoughts on some of the most difficult questions of life? McGrath sees Lewis as the perfect conversation companion for the persistent meaning-of-life questions everyone asks.
Hardback
Available now for £11.88 from Eden.co.uk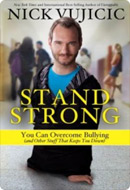 Nick Vujicic was once a bully's target and knows what it feels like to be picked on and pushed around. He has experienced bullying of all kinds for being "different" but he learned that you don't have to play the bully's game. Nick gives you strategies for developing a "bully defence system" and shows how to overcome and rise above bullying.
Hardback
Available soon from Eden.co.uk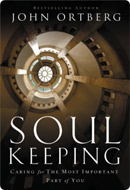 Another 'classic' from bestselling author, John Ortberg, in which he seeks to help readers discover their soul. Ortberg takes a popular, story-filled approach to the subject of what our soul is and how we can care for it in a world which often forgets it exists in each one of us, waiting to be nurtured.
Hardback
Available now for £14.88 from Eden.co.uk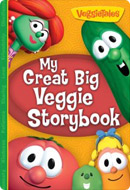 There has to be a Veggietales product in a list of ones to watch. Twenty years on Bob, Larry and the veggie gang are still a favourite, attracting new audiences with each generation. You've got the DVDs now here's the book which explores 12 essential life lessons.
Hardback
Available now for £9.88 from Eden.co.uk
May 6th, 2014 - Posted & Written by Together Magazine