Orders for 'Christian' Easter Eggs have been slow this year, leading to claims that Supermarkets don't want to stock religious products.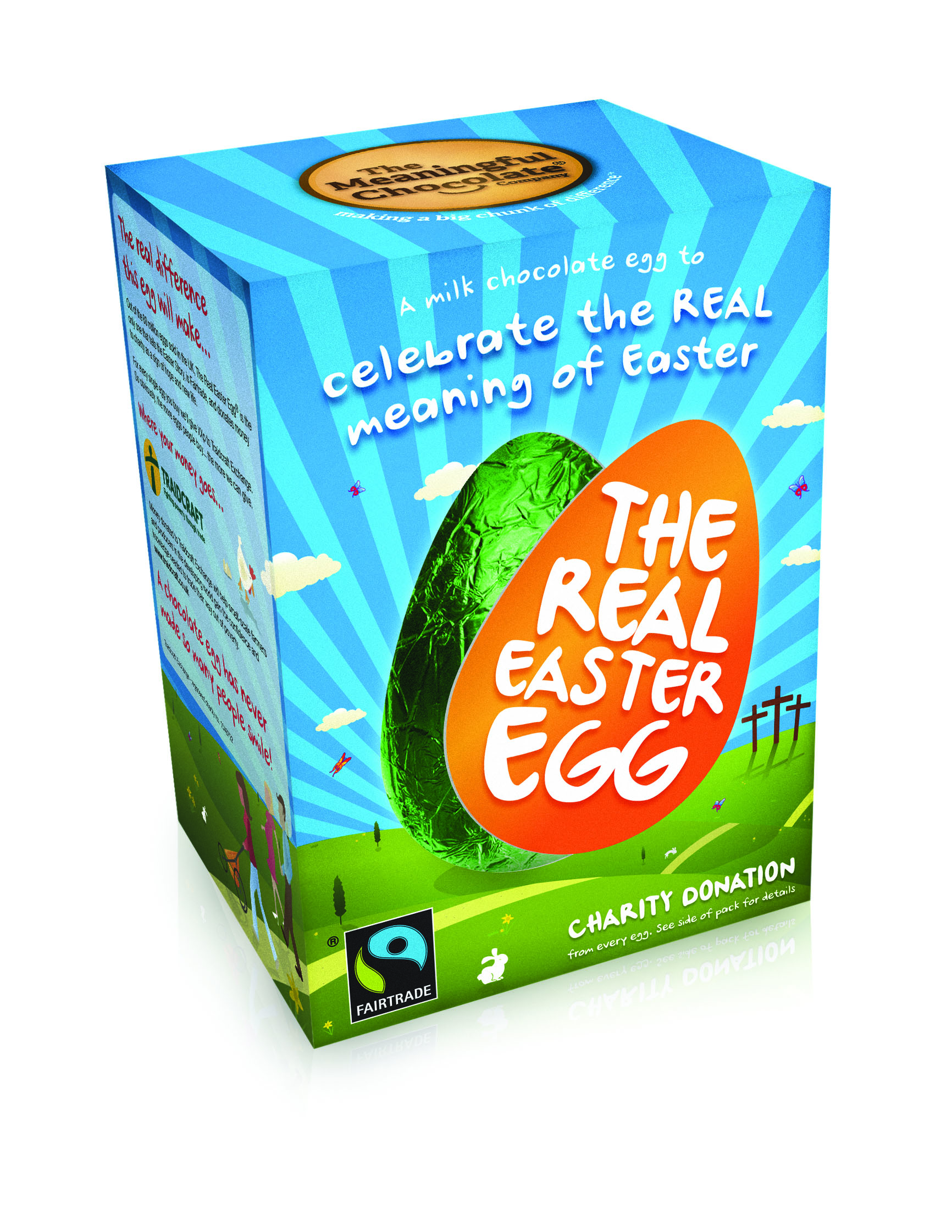 The Real Easter chocolate eggs which were launched last year, have only been ordered by a few stores, leading to claims by two Bishops that shops are avoiding stocking the Easter treats, because they tell the story of Jesus.
The Bishop of Oxford, the Rt Rev John Pritchard, said: "There seems to be a clear-cut agenda to keep credible products with any connection to Christianity off the shelves. But it is vitally important that our children are not cheated of the chance to hear the Easter story.
"Last year churches and schools campaigned with their wallets and ordered tens of thousands online and complained to supermarkets which were not stocking enough. If we have to continue to campaign to establish The Real Easter Egg by placing orders online or supporting independent retailers, then so be it."
Produced and marketed by Manchester based Meaningful Chocolate company, the 'Real Easter Egg' hit the high street last year, after its creators spotted a gap in the market for an egg with a religious angle.
In 2011 it became the UK's top selling mail order Easter egg, with customers buying into its combination of Christian message, and socially conscious credentials.
As well as being made from fair trade chocolate, and housed in a box made of recycled cardboard, the Meaningful Chocolate company also give a donation to charity for every egg sold. In 2011, profits from sales of 70,000 of the £3.99 chocolate eggs sent £25,000 to charitable causes.
But sales figures were seemingly not enough to keep the egg in stock in Britain's major supermarkets, with 2012 orders dropping off sharply.
The Bishop of Middleton, the Rt Rev Mark Davies, said: "We thought we had proven that people were not afraid to buy an Easter egg which mentions Jesus, gives money to charity and which helps in communicating the true meaning of Easter. It seems incredible that the only Easter egg gift on the market which caters for the Christian community is rejected or marginalised by our biggest retailers."
Supermarkets say they choose their stock according to levels of customer demand.
January 12th, 2012 - Posted & Written by Simon Cross