Glastonbury for the Godly; Coachella for Christians; Woodstock for worshipers...that's right, it's Spring Harvest time of year once again.
The Christian festival for all the family is back, and with some big news too. Not only is Spring Harvest coming to Skegness and Minehead, but now Harrogate plays host to the event (tickets for which can be booked here).
Every year Spring Harvest is themed around a message for the Church. Last year's was unity, and this year the theme is called 'Only the Brave' and will explore what the book of James can offer in guiding the Church in determined discipleship. The central theme, as described by the folks at Spring Harvest, explores 'the everyday life of a disciple is an adventure. We face hundreds of decisions daily and the right choices are often the most difficult. God calls us to choose the costly life of following Christ. It takes sacrifice and courage. It takes perseverance. We will need robust minds, passionate hearts and active hands as we inch towards our great reward.'
And some of the talks this year include brilliant, powerful and poignant messages by today's leading speakers, including: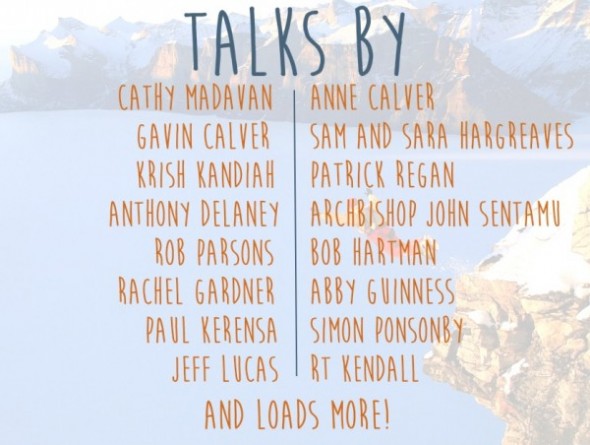 If that hasn't whet your appetite enough, there is also the latest worship songs to discover, including songs like ' Gracefully Broken' by Matt Redman, 'Build My Life' by Housefires, 'So Will I (100 Billion X)' by Hillsong, and 'Fresh Outpouring' by Kim Walker-Smith - all played by today's leading worship artists.
And if you want to get a headstart on Spring Harvest 2018, there is a range of all new resources that explore the theme of Only the Brave.
Newsongs For The Church 2018 - A taster of worship to come, this year's Newsongs album features the songs you can expect to hear at this year's events. Also available is the Only The Brave Songbook which gives you everything you need to learn to play the songs yourself.
Brave by Debbie Duncan looks at discipleship at all stages and seasons of life. Telling the stories of men and women who showed courage and conviction, Brave shows how, regardless of how big or small the fights ahead of you are, God is always in your corner.
Only the Brave: Determined Discipleship is the official theme book for Spring Harvest 2018. Only the Brave is made of powerful explorations on discipleship by Sim Dendy, Lisa Holmes, Krish Kandiah, Cathy Madavan, and Cris Rogers. This is the best way to be prepared, and to fully engage with all that Spring Harvest 2018 has to offer.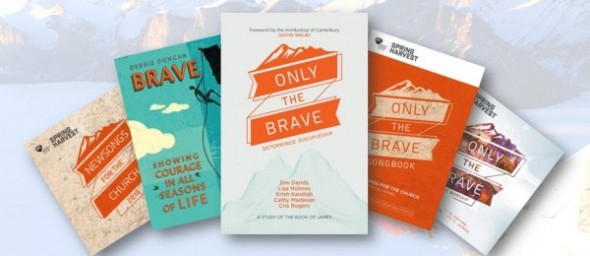 For resources from the speakers at this year's festival, as well as all the official resources for Only the Brave, head on over to our Spring Harvest 2018 department. And if you want to listen to any of the talks from Spring Harvests gone by, we have them waiting for you in our abundant talks department!
And don't forget to take your wellies, your Bible, and a notepad and pen….the three essentials of any Christian festival.
February 16th, 2018 - Posted & Written by Aaron Lewendon